How Long Does It Take To Beat Luigi's Mansion 3?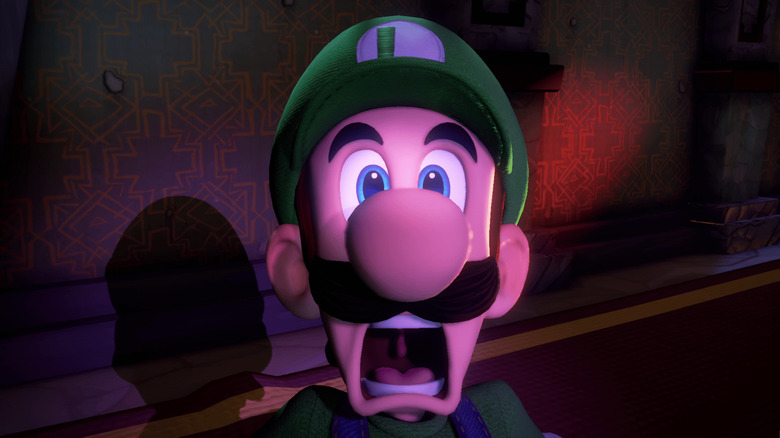 Luigi's Mansion 3 wins the award for Most Appropriate Release Date of the Year. This fun, spooky title is out today, Oct. 31. And today just happens to be Halloween. But if you're thinking about grabbing the latest entry in the Luigi's Mansion series, you may be wondering: how long does it take to beat? We've got that info for you right here.
We managed to track down two outlets with mentions of Luigi's Mansion 3's campaign length in their reviews: IGN and Ars Technica. Over at IGN, it took reviewer Ryan McCaffrey 15 hours to run through the main story in the game. And according to Ars Technica's Sam Machkovech, the campaign took 18 hours to complete.
Averaged out, it should take most players around 16.5 hours to play through the entirety of Luigi's Mansion 3's main story mode. But that time could be a little faster for you, if you have some experience with the series and are familiar with the types of puzzles you'll be encountering.
But that's not all the time you can spend with the title. You could run through the campaign again with a friend, for instance, as Luigi's Mansion 3 supports co-op. And then there's the game's ScareScraper mode, which enables you and up to seven friends to take on missions and play mini games. The latter, especially, aims to offer some replay value past the single player campaign experience. So if you're worried you're going to plunk down $60 and have nothing new to experience after the story, don't worry: there's more.
So if you're looking for something to play this Halloween — something that isn't straight horror like Resident Evil – you might want to consider picking up Luigi's latest ghostbusting adventure. It keeps with the spirit of the holiday while still being lighthearted enough for all to enjoy.
Luigi's Mansion 3 is out now for Nintendo Switch.