Blizzard Will Not Repeal Blitzchung's Suspension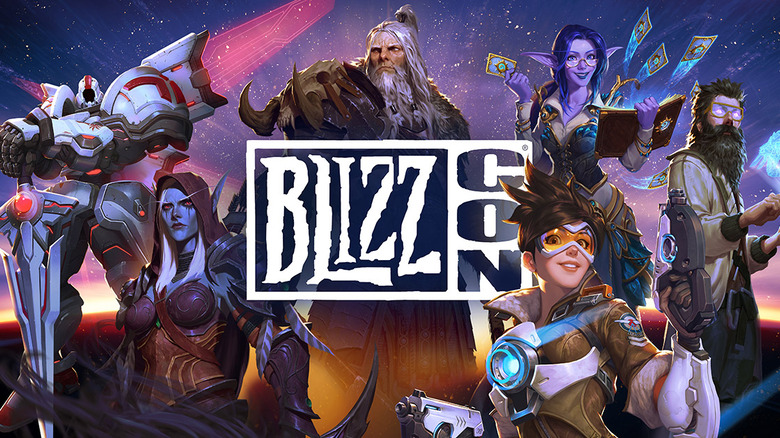 Blizzard's annual BlizzCon started off on a somber note this weekend, as president J. Allen Brack addressed the huge controversy casting a pall on the event and summoning protestors outside the convention gates. In a speech that celebrated freedom of expression, he said he regretted how the suspension of Hong Kong Hearthstone player Chung "Blitzchung" Ng Wai was handled. Brack later clarified, however, that Blitzchung is still banned from professional Hearthstone. 
In an interview with PC Gamer, Brack said, "We want the official broadcasts, which are a small percentage of the overall content that gets created, to be about the games." Blitzchung's pro-Hong Kong comments were made on an official broadcast, and following the stream, Blitzchung's winnings were taken and he was suspended from competitive play. The two Taiwanese casters interviewing him were fired, though later, the punishments for all three were lessened and Blitzchung's winnings were reinstated. But for fans, these actions still felt extreme. Worse, they seemed to show that Blizzard was more concerned about what China thought than how their millions of fans felt. 
Brack says that it's not the content of what Blitzchung said, but the fact that he wasn't focused on the games. "Again, it's not about the content of Blitzchung's message. It's about the fact that it was not around the games," he said. "If we hadn't taken action, if we hadn't done something, you can imagine the trail that would be in our future around doing interviews." As for the Taiwanese casters, Brack said that they had failed to do their job, which was to keep the broadcast about Hearthstone and only Hearthstone. 
The first few minutes of BlizzCon were all about freedom of expression, with Brack saying, "I hope it's clear how committed we are to everyone's right to express themselves, in all kinds of ways and all kinds of places." Many people took part in protests during the weekend-long event, wearing pro-Hong Kong merch emblazoned with Overwatch's Mei and carrying Hong Kong flags. That said, one of those ousted Taiwanese casters feels that this is hypocritical of Blizzard, saying, "Expressing myself is exactly what I did during casting. So why is Blizzard still banning me for six months?"
Stay tuned for more news on the matter.