Rare Will Reportedly Unveil A New Game Tomorrow (And It's For The Xbox Scarlett)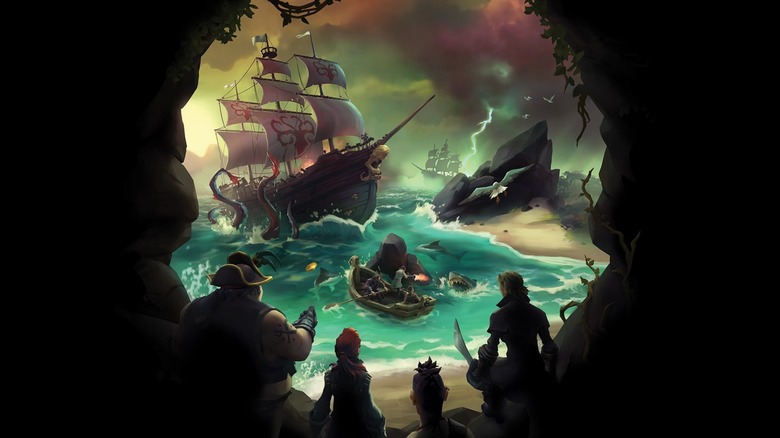 Microsoft's X019 event is happening tomorrow, and with it will come a whole heap of exciting announcements. Rare is going to be teasing a tidbit or two about a new game, and no, it's not a Banjo-Kazooie title. It's definitely not a Conker game either. Rather, Rare will reportedly unveil a never-before-seen IP. 
Rumor has it that we won't be seeing this game for a long time to come, because it is being made especially for the next generation of Xbox consoles; namely the still mysterious Project Scarlett. Sony has already given us a glimpse at its next-gen console – the unsurprisingly named PlayStation 5 – but Xbox has been keeping notably mum about Project Scarlett. 
It's likely that Rare's announcement, should it happen, will create some hype for Project Scarlett. X019 will probably give gamers an idea as to what titles they can expect on Microsoft's next-gen console. We're pretty sure we'll be playing the next God of War on the PlayStation 5, but what will we play on Project Scarlett? 
Rare's follow up to Sea of Thieves, for one thing. There's also a rumor that Microsoft is looking into the world of VR, and could make Scarlett compatible with Oculus' Rift headset. But we don't know if we'll learn more about that, or if it's anything more than a rumor. What we do know for sure is that, yes, Project Scarlett will still have a disc drive. Collectors of physical media, don't worry: Microsoft has your back. 
Aside from Rare, eleven other developers will be in attendance at this weekend's X019 event, so we're expecting some big announcements. Microsoft has also teased that there is some important Project xCloud news coming, as well. 
We'll be here covering all the new announcements, rumors, and whatever Rare has in store for us this weekend.