Smite To Add Slavic Folklore Legend Baba Yaga Next Year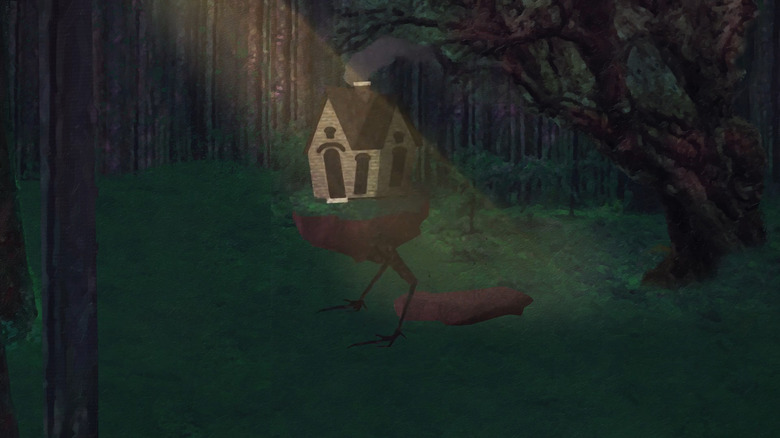 Smite fans have a lot to look forward to in the months ahead in terms of new gods being added. A trailer released at this weekend's Hi-Rez Expo confirmed that yes, Heimdall is coming next year, but so is a legendary Chinese warrior, a sea monster of some kind, and the Slavic sorceress known as Baba Yaga.
Fans have been hoping Baba Yaga would come to the MOBA for years, and the developers at Hi-Rez Studios seem confident that they will meet, and maybe exceed, expectations with this witch's design. In an interview with PC Gamer, lead game designer AJ Walker said, "I don't want to go into too many details about her kit, it's still being planned, it's at the very early stages. But we want to make sure we fulfil the community expectations there."
What kind of expectations do fans have? They're wanting the old-fashioned Baba Yaga from legend: a witch who lives in the forest in a little cottage that stomps around on chicken feet. Yes, you read that right. Stranger still, she doesn't ride on a broom, but instead flies via a giant mortar and pestle. People seek out her hut for magical favors, but she doesn't always grant them in the way you might want. She's an old school witch through and through; not quite good and just a little bit mischievous. 
Walker says that the design team is keeping with tradition for this particular legend, saying, "The animation team is very interested in how they're going to get this old lady in a bucket flying around, but they think it will be a fun challenge." So don't expect a super sexy femme fatal witch like the Morrigan running around on chicken legs. This Baba Yaga is going to be a hag with a wicked laugh. 
What about those other unnamed gods from the trailer? Walker tells us we'll learn of their identities in due time.
"We're having a surprise god after Heimdallr, then we're having Baba Yaga after that, and then a surprise god after Baba Yaga, then another community request later in the year," Walker said.
Smite is out now on PC, PlayStation 4, Xbox One, and Nintendo Switch.