Crucial WWE 2K20 PC Patch Is Corrupting Save Files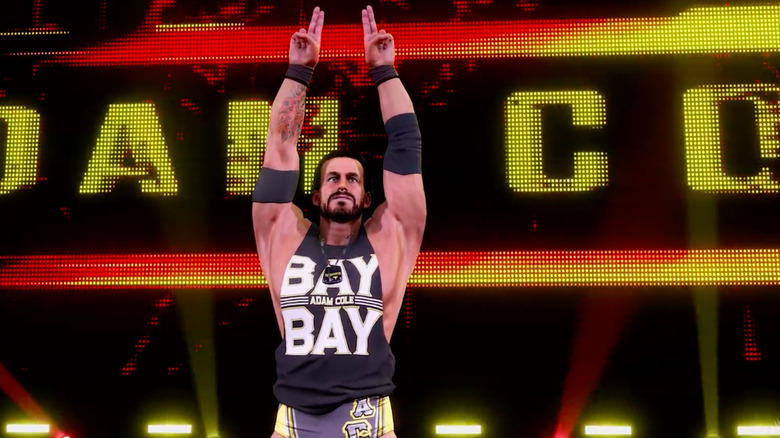 WWE 2K20 is filled with glitches to the point of parody. The game has few redeeming qualities beyond the hilarious memes that have spawned as a result of its poor performance. Though developer Visual Concepts is attempting to fix their mistakes with much-needed patches, the latest PC update appears to have only made things worse: it is corrupting save files. 
The developers intended for Patch 1.03 to address reported crashes, rogue behavior from clothes and hair, errors with imported images on clothing, and, ironically, input settings not saving on PC, among other things. Players are reporting, however, that this patch has corrupted their save files rather than fix their games. YouTuber SmackTalks, who specializes in WWE gaming content, tweeted at 2K yesterday saying, "WARNING: Installing Patch 1.03 on PC will corrupt your game save and cause you to [lose] all data. @2KSupport @WWEgames is there anything that can be done to avoid this?" 
Neither account has replied and players in the Twitter thread have reported the loss of dozens of hours of playtime thanks to corrupted save files. Others took the opportunity to voice their support for a boycott of 2K, Visual Concepts' parent company, until it addresses these egregious issues. Despite the well-documented controversy surrounding WWE 2K20, some players, like SmackTalks, stuck it out and endured the glitches. 2K has rewarded their loyalty with the loss of hours and hours of progress. 
Worried about your save file? 2K has released another patch that downgrades your game to version 1.02. According to SmackTalks, if you never launched the game following the 1.03 update, you should be fine. "...however," they tweeted, "if your save data got corrupted and reset, then downgrading to v1.02 will cause your save to get corrupted again and you'll lose anything you did after the first reset." Facepalm emoji, indeed.