Call Of Duty: Mobile Brings Back Controller Support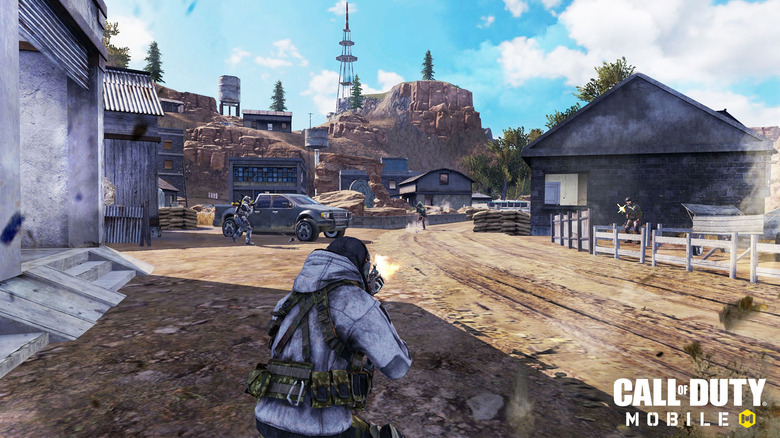 You can't put a game called Call of Duty: Mobile on smartphones and expect everyone to be happy with touch controls. Yes, even though this particular CoD title is a free-to-play mobile experience, many players have griped that controller support — something that was actually present when the game first launched — has been conspicuously absent these past few months.
No longer is that the case.
Call of Duty: Mobile now supports controllers connected via either Bluetooth or USB, as of the game's latest update. And we know what you're probably thinking: How can that possibly be fair to touch users? It's not. Fortunately, matchmaking now splits controller users and touch-only players depending on their input method of choice. So if you play with touch, you won't run into controller users, and vice versa.
It really sheds some light on why controller support might have disappeared in the first place.
Let's step back a moment and look at the bigger picture, though. Call of Duty: Mobile always felt like a bit of an oddball experience, as it resurrects a bunch of modes and maps from the CoDs of yore and crams them into your smartphone or tablet. And it always felt like it made sense as a free-to-play title, because what kind of hardcore Call of Duty player is going to buy a shooter that uses touch screen controls?
Now that controller support is back, you can theoretically play Call of Duty: Mobile with the same Xbox One controller you use for Call of Duty: Modern Warfare. And in our minds, at least, that makes the mobile spin on Call of Duty a heck of a deal at zero dollars up front. Right now, right this very moment, you can pair a gamepad to a phone or tablet and play Call of Duty multiplayer for free. Who would've thought you could do something like that two or three years ago?
Call of Duty: Mobile is available now on iOS and Android.