Rockstar Job Listing May Confirm Alleged GTA 6 Leaks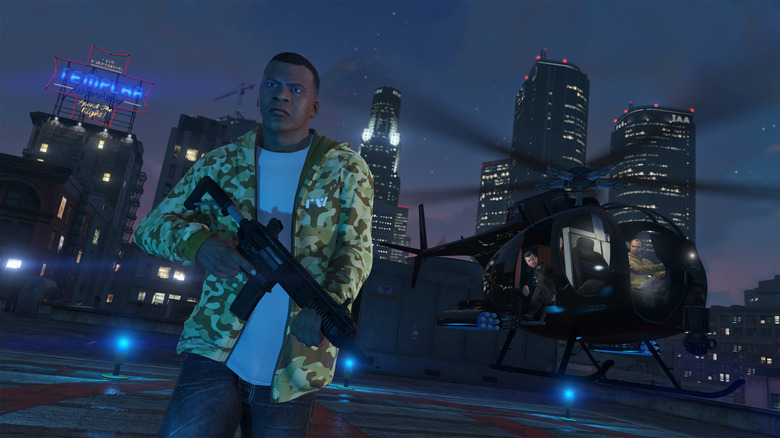 New rumors about Grand Theft Auto 6, the next entry in the action-packed Grand Theft Auto series from Rockstar Games, turn up every few months. While many of these claims border on the absurd, a new job listing may support one of the more popular theories.
Rockstar wants to hire a full-time Character Costume and Wardrobe Stylist "with a deep appreciation of the history and cultural importance which clothing plays in society; from past eras to modern, global street styles and trends." While the post does not mention Grand Theft Auto specifically, this requirement lends some credence to the rumor suggesting Grand Theft Auto 6 will unfold across multiple decades and locations.
One of the most recent iterations of this rumor comes from Reddit user xambie12, who claims Grand Theft Auto 6 will kick off in Liberty City in the 1970s. In the role of a drug dealer/smuggler, you'll move between Liberty City and Vice City, eventually expanding your travels into South and Central America before ending up in prison. You remain incarcerated until the 1980s. While Reddit moderators have since marked the thread as "Debunked," the lack of explanation for the ruling implies the "leak" could still be credible. This is also not the first time a theory about multiple locations has popped up.
As Rockstar games take place in a variety of settings and time periods, the company may be searching for a stylist to work on its full catalog of titles, not just a specific project. Grand Theft Auto 5, for example, unfolds in modern times, while Red Dead Redemption 2 centers on 1899. According to a former employee, Rockstar has at least two unannounced titles in the works. Based on another job posting, one of these projects is an open-world character-based game for the next generation of consoles. With two new games on the way and support for GTA Online and Red Dead Online ongoing, a costume specialist would have plenty to keep them busy.