Rumor: Rockstar Games Has Multiple Titles In Development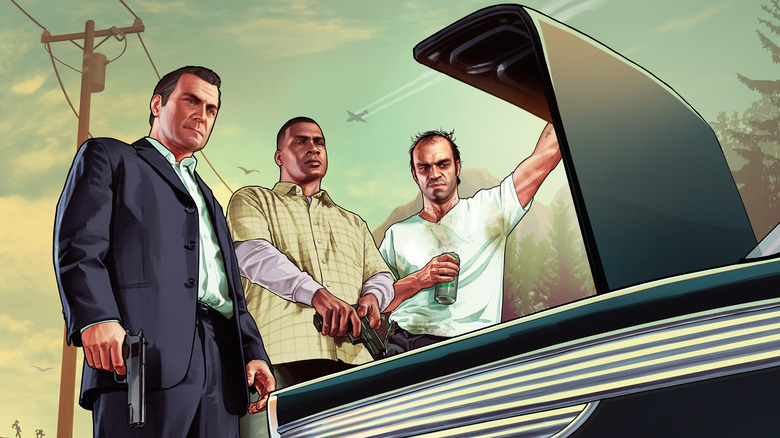 According to a former Rockstar Games developer, the company has multiple unannounced titles in the works.
This statement comes from Angith Jayarajan, who previously worked at Rockstar India. During his time there, Jayarajn worked on Red Dead Redemption 2, alongside two other titles he could not divulge. "I worked on Red Dead Redemption 2 and a couple of games I can't name yet," the 3D Artist said as part of an Instagram post for StayAbode Coliving. 
Though Jayarajan didn't share any additional details, this lines up with previous conjecture about Rockstar's current project load. Another Rockstar India employee noted on their resume that they had worked on "Unannounced Games for consoles." It has long-been assumed that one of these projects is Grand Theft Auto 6. Over six years have gone by since Grand Theft Auto 5 released in September 2013 and it feels like a new rumor or supposed leak pops up about the sequel every month, ranging from a female protagonist to multiple settings. Rockstar, who likes to do things in their own time, remains silent on the matter.
The other fan-hopeful project is Bully 2. Like Grand Theft Auto 6, Rockstar has been reluctant to commit to any statements regarding the future of the franchise. The original Bully released in 2006, spawning immediate rumors and wishlists about the next entry in the series. Earlier this year, a supposed leak circulated claiming that Bully 2 entered development sometime between 2008-2009 but was later cancelled by Rockstar resulting in surprise layoffs. Even should this claim prove true, the developer could have chosen to resurrect the project in the last decade.
There's a chance the second project could be a fresh IP. Rockstar hasn't unveiled an original setting since the first Red Dead, which was based on an old Capcom license. Whether Rockstar has the manpower to handle such an endeavor is up in the air, especially with support for Red Dead Online and Grand Theft Auto Online going strong. The company also recently unveiled their new PC games launcher and a November release date for the PC version of Red Dead Redemption 2, which will include new features and require its own post-launch support.