Overwatch 2 Will Introduce 'Lots Of Heroes'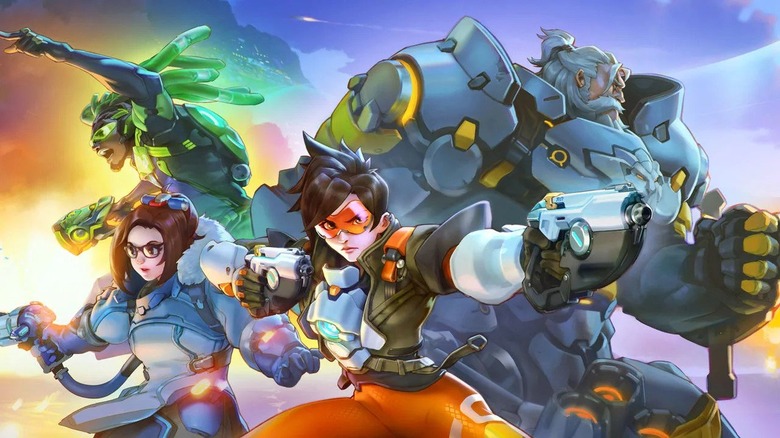 Details about Overwatch 2 remain light, however, Blizzard has confirmed the game will add several new heroes.
According to assistant game director Aaron Keller, Overwatch 2 will shift the game towards a more narrative-centered experience. Story Missions will revolve around a global threat, pitting heroes against AI rather than other players, while Hero Missions will craft a "deeply replayable co-op experience," sending players to various locations around the world.
Heroes will take center stage in making Hero Missions shine, introducing gameplay game changers. Blizzard already has several new characters in development, who will join the established Overwatch roster in the pseudo-sequel. "We've got lots of heroes in the works currently for Overwatch 2," Keller told the PlayStation Blog in a recent Q&A. "We can't get into who they are exactly, or what their gameplay might be like, but they will help round out the world of Overwatch and give us new gameplay mechanics we have not yet seen."
Blizzard has already revealed one hero slated to make their debut in Overwatch 2: Sojourn. Lead writer Michael Chu describes Sojourn, who has appeared in past cinematics, as "a central figure to the Overwatch organization, and a critical character moving forward." Echo, an omnic character unveiled at BlizzCon 2018 during the animated short "Reunion" and again in the cinematic trailer for Overwatch 2 shared at BlizzCon 2019, will also likely appear as one of the new playable heroes.
Overwatch 2 does not have a release date, but the team seems to have a clear vision for the followup. Beyond the new heroes, Story Missions, and Hero Missions, Overwatch 2 will feature maps almost two times larger than its predecessor. These maps will include advanced technological elements like dynamic weather, lightning, and explosions. Keller also confirmed each Story Mission would come with an intro cinematic and outro cinematic.