Epic May Have Something Big In Store For The Free Games Collection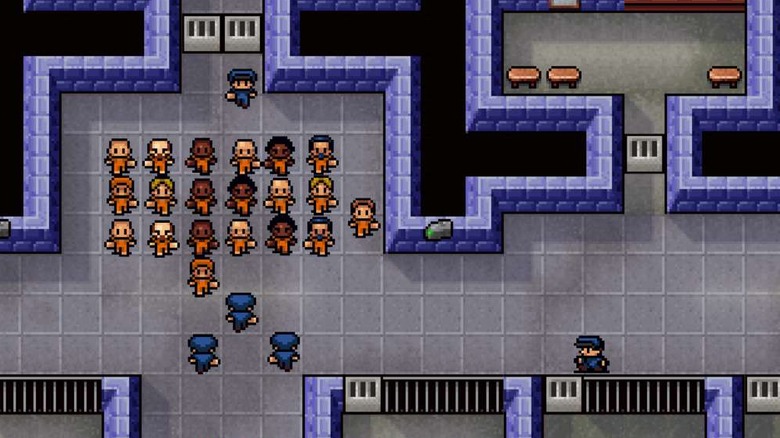 If you've ever wondered what it's like to break out of jail, look no further than The Escapists. You can pick up the top-down strategy game for free this week on the Epic Games Store, a savings of $18. 
The Escapists is the latest title to join Epic's Free Games Collection. Typically, an announcement revealing the next freebie accompanies the transition; however, Epic has yet to share its plans for the program.  This is unusual behavior for the Epic Games Store. Last week followed the pattern established throughout the year, introducing The Escapists as the next free title when Jotun: Valhalla Edition replaced Rayman Legends. Now, the home page mysteriously says: "tune in Dec. 19 for more free games!" Does the storefront have something special planned for the holiday season?
The last time Epic declined to share the next free game, the company posted a neat cover image of Batman. The cover image turned out to be a teaser for a special promotion in which the storefront gave away the Lego Batman Trilogy as well as the Batman Arkham Collection, totaling in a whopping six free games for that week. While you shouldn't get your hopes up, Epic set the bar high with the last surprise reveal.
Whatever the company has planned, make sure to take advantage of these free games while you can. When Epic started the collection, it said these free games would roll out until the end of 2019. The next game will run from Dec. 19-26, leaving just enough space for one more free game this year. As New Year's falls on a Wednesday, Dec. 19 may even be the final Free Games Collection reveal.
For now, if you want to claim The Escapists, just go to its store page and nab it before the promotion ends.