Epic Games Store Has 12 Amazing Reasons To Use The Platform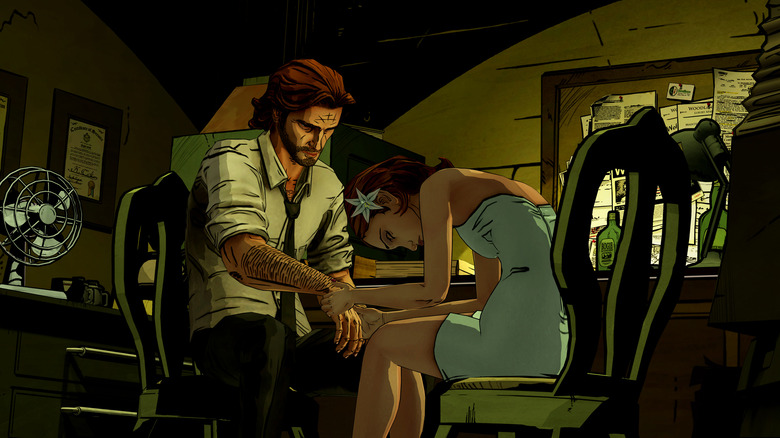 It looks like the Epic Games Store has some tricks up its sleeve as the end of the year approaches. The storefront revealed The Escapists as its (first) free game of the week on Dec. 12. Rather than tease the free game for next week, the company instead dropped a bombshell at The Game Awards later in the evening. Starting Dec. 19, Epic will give away one free game per day until the new year arrives on Jan. 1. That comes out to 12 free games spread across 12 days.
This initiative came to light thanks to a sizzle reel showing off some upcoming Epic Games Store exclusives, including Predator: Hunting Grounds, Surgeon Simulator 2, and Godfall, the first title confirmed for the PlayStation 5. The highlights ended with a big announcement about the 12 free games. While Epic did not share the games they plan to include in the giveaway, your Epic library will grow by 12, all on the storefront's dime. A great deal for anyone looking to kill time over the holidays without breaking the bank. 
If that's not enough for you, you can also keep an eye out for some bargains. Epic plans to kick off its Holiday Sale on Dec. 19, which will run through Jan. 1. PC players who prefer not to use the Epic Games Store can check out Steam's holiday promotion, scheduled to run around the same time period. While Valve won't offer the same catalog and prices — Epic does have those exclusives, after all — you're sure to find something worth buying on both storefronts.
Epic unveiled a few other exciting announcements at The Game Awards. In honor of The Wolf Among Us 2 reveal, the original game has joined The Escapists as this week's free offering. You can learn more about the highly anticipated sequel on the official website.