Pay Less For Apple Arcade With This New Subscription Option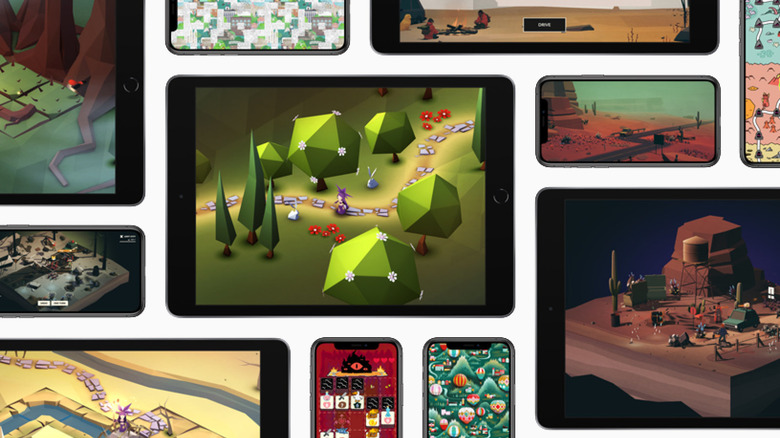 Apple Arcade debuted earlier this year, offering iOS, Apple TV, and MacOS users dozens of games to play for $4.99 a month. Subscribers can now take advantage of a new yearly option priced at $49.99.
Signing up for a yearly subscription will save you $10, effectively rewarding your up-front payment with two free months of access. Not a bad deal at all. Current Apple Arcade subscribers can switch to the new 12-month plan by heading to the Subscriptions page under your Apple ID profile in the Settings menu of your device. Presumably, new members will also have the option to select the discounted annual payment.
Advertisement
Apple Arcade launched on Sep. 19 with a library boasting over 100 games. Apple consistently adds new titles to the lineup. Ultimate Rivals: The Rink, the first entry in a new sports franchise, premiered on the service earlier this week as an Apple Arcade exclusive. The old school hockey game evokes the nostalgia of classic 16-bit sports games, allowing you to play as over 50 athletes drawn from the NHL, NBA, MLB, NFL Players Association, WNBA and the US Women's Soccer Team. NBA licensed basketball game The Court will follow The Rink in 2020 as the next entry in the Ultimate Rivals series.
Ultimate Rivals joins an extensive list of quality Apple Arcade titles such as Jenny LeClue, Assemble With Care, Projection: First Light, Card of Darkness, and Manifold Garden. You can also experience Sayonara Wild Hearts, a hybrid rhythm game augmented by an original indie pop soundtrack. The neon drenched title, which Apple named the Apple Arcade Game of the Year, received three The Game Awards nominations and appears on several lists highlighting the best games of 2019.
Advertisement
Whether you choose a monthly or yearly subscription, Apple Arcade offers real value for your money. The Family Sharing feature, which allows you to share access to Apple Arcade with up to five other family members without paying any additional fees, makes the service an even better deal.