Take-Two 'Killed Modding' After Shutting Down Fan Project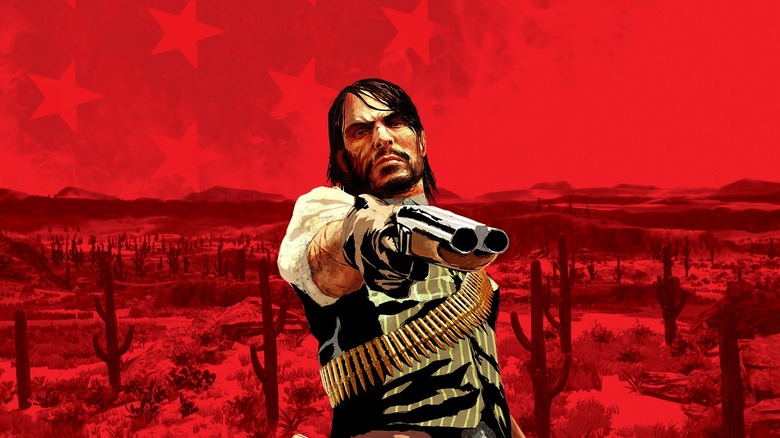 Fans were elated when Rockstar's hit Red Dead Redemption 2 finally came to PC. It's such a huge, sprawling game, and it also comes with the bonus of Red Dead Online, which can keep players entertained for hours and hours. For some, however, this wasn't enough.
Advertisement
Developer Johnathon Wyckoff was working on the "Red Dead Redemption: Damned Enhancement Project," which is a fancy way of saying a Red Dead Redemption PC port with better graphics. We say "was," because – unsurprisingly — Take-Two shut the project down. Back in September, Wyckoff said that the project was halted. Now it's cancelled entirely, much to the ire of Wyckoff and eager fans.
Apparently, Rockstar's parent company Take-Two Interactive filed a copyright suit after doing what Wyckoff referred to as some "shady stuff," which included getting in contact with his family. Nevertheless, Wyckoff seemed optimistic that the project would go on.
"I'm not letting them bully me and keep my mouth shut," he said. Thus, he resumed work. Now, however, it's become clear that those legal threats finally hit home.
Advertisement
"Take Two fine you win." he tweeted on Dec. 27, "RDR1 project cancelled happy. Stop the lawsuit i have a damn life. You guys should had waited i was gonna contact you this week. Geez you don't need to sue. Despite what you think you guys really killed modding. Will do an announcement video today guys." Fans were upset to say the least, ranting that Rockstar has made millions upon millions off of the sequel. What's the harm in a fan project that finally brings the original game to PC players? 
Maybe Take-Two will see Wyckoff's side of things in the end. There may still be hope for a PC port of Red Dead Redemption, if his latest tweet is anything to go off of. Wyckoff says that he is currently in talks with Take-Two, but can't say much more. Fans should hang tight, and as Wyckoff says, not fall for any fake Kickstarters or GoFundMes.