These Games Made The Most Money In 2019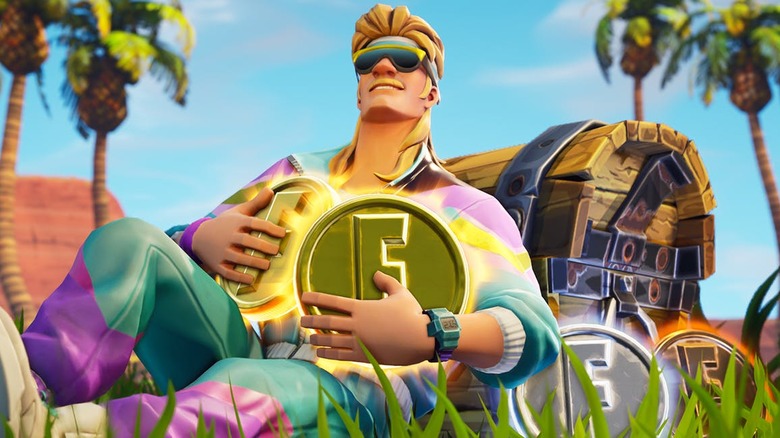 2019 saw some huge releases and horrendous flops. Believe it or not, Superdata reported free-to-play games dominated the charts, with top contenders bringing in over a billion dollars each.
Like 2018, Fortnite claimed the number one spot. Those skins and items apparently add up, because this free-to-play hit made approximately $1.8 billion. Fortnite Chapter 2 reignited the fervor for the battle royale, bringing in hundreds of thousands of players and making streamer extraordinaire Ninja more popular than ever. The Fortnite fandom has been going strong since the game's release back in 2017, so its success comes as no surprise.
League of Legends raked in $1.5 billion in revenue, reinforcing its status as the most popular PC game in the world. The other top-earning free-to-play games are slightly more surprising, with Dungeon Fighter Online, Honor of Kings, Candy Crush Saga, and Pokemon Go ranking in the top six. While all these games are free to download and enjoy, skins, power ups, and PokeBalls are available for what appear to be small prices. Trying to collect them all — whether that's Pokemon or Mythic skins — gets costly.
Shooters and sports games dominated the pay-to-play market for PC and console. FIFA 19 came in at number one, raking in $786 million. It was followed by Call of Duty: Modern Warfare, which made a tidy $645 million despite the various controversies following its release. Grand Theft Auto 5 continues to clean up nearly a decade after its debut, beating out more recent Rockstar titles by making $595 million. FIFA 20 came next, then Call of Duty: Black Ops 3. 
Will 2020 be the year that Fortnite fails? 2019 saw a 25% drop in revenue for the hit battle royale game, though it still made a considerable amount of money. Only time will tell whether it remains one of the top ten earners.