This New Console Brings Your Old Handheld Games To HD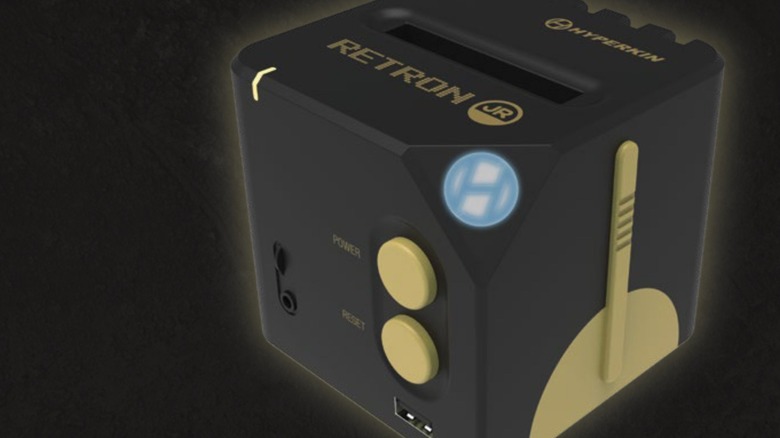 Gamers who have a lot of nostalgia for Nintendo's earlier handheld games have a new reason to be excited. According to a report from Nintendo Life, Hyperkin has announced the latest in their line of clone consoles: the RetroN Jr. 
Advertisement
Though it may somewhat resemble the Nintendo GameCube at first glance, the RetroN Jr. is designed to play Game Boy, Game Boy Color, and Game Boy Advance games on your television. It comes with a wireless controller that can be connected to the console via USB. Also of note is the headphone jack in the front of the console and the ability to link two RetroN Jr. systems together.
Hopefully this system linking feature allows retro Pokémon players to trade and battle, just like back in the day.
Over the years, Hyperkin has proven to be a company dedicated to bringing classic experiences into the modern age. One of its more notable releases within the last year was the Hyper Blaster HD, a light gun that mimicked the original Nintendo Zapper's functionality for use on newer televisions. It allowed gamers to finally play Duck Hunt the way the good lord intended: in glorious high-definition.
Advertisement
We don't yet have an official release date for the RetroN Jr., but it's worth remembering that this isn't the only console Hyperkin has in the pipeline. In the middle of last year, it also announced the RetroN Ult. This system plays classic N64 games and is compatible with the N64's original controllers, in addition to featuring the HDMI output that has become part and parcel of the whole RetroN experience.
This has been a pretty good week for retro gaming. We also recently learned of the Super Retro Champ, a handheld device that plays classic Super Nintendo and Sega Genesis games. It's worth noting, however, that the RetroN Jr. appears to be somewhat more aesthetically pleasing than that other chunky contraption.