New Fire Emblem: Three Houses DLC Brings Extra Characters And Controversy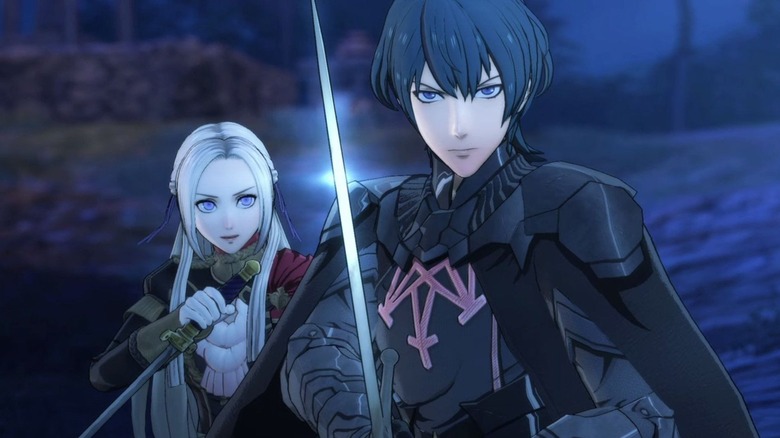 The world of Fire Emblem just keeps getting bigger. Nintendo has just released a trailer for the next wave of Fire Emblem: Three Houses DLC and there are plenty of new surprises in store for the RPG. The latest expansion to the story introduces the Ashen Wolves, a secret fourth house that will join our heroes in their quests.
Advertisement
The three houses of the game's title are essentially the different character classes. Players are tasked with leading one of these houses and training a group of students in different fighting styles, some of which lean more into magic or physical attacks. 
The introduction of this new house is not only an exciting opportunity for new play styles and storylines, but it also begs the question: should this even be called Three Houses anymore? The trailer seems to skirt this question by referring to the Ashen Wolves as "a house in name alone." These characters have apparently existed for quite some time without any formal leadership, so it looks like it's up to you to mold them into the noble warriors they're destined to become.
Advertisement
This trailer arrives hot on the heels of the announcement that Fire Emblem: Three Houses' Byleth would be joining Super Smash Bros. Ultimate. Depending on who you ask, however, that may not be such a good thing. Many Fire Emblem fans expressed dismay in the trailer's comment section about the timing of this announcement. Some seemed concerned that the Super Smash Bros. news would overshadow the new Three Houses DLC. 
Others worried that disgruntled Smash Bros. fans who were disappointed by the new fighter announcement would lash out against Fire Emblem in the comments. Though the comments don't seem to be flooded with too much negativity, those concerned fans may be onto something. As of this writing, the video sits at over one thousand dislikes.
Despite this, it does look as though the new DLC will expand the Three Houses lore in exciting ways. Fans of the increasingly innaccurately titled game can find out for themselves when the DLC drops in February.