This DC Darling Is Coming To Fortnite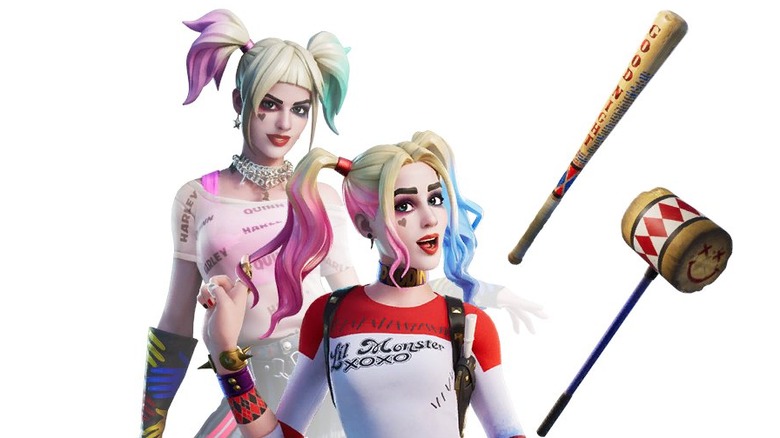 There's a fan favorite DC character coming to Fortnite, and it's not Batman this time. Rather, Epic Games has been teasing a team up with the upcoming Birds of Prey movie. In case you've been living under a rock, Birds of Prey is also known as, and we quote, The Fantabulous Emancipation of One Harley Quinn. That's right, puddin', Harley is coming to Fortnite.
Advertisement
This crossover has only been teased through flirty tweets between Warner Bros. and Epic Games. When Warner Bros. Pictures tweeted a video of the cast, the official Fortnite Twitter replied with a mysterious, "See you soon Harley!" Warner Bros replied, "Can't wait," complete with a kiss emoji.
This isn't an official confirmation, but data miners have dug up what appears to be two official Harley Quinn skins. One is inspired by the fantastic flop Suicide Squad, while the other appears to be peeled straight from the glittery, fantabulous Birds of Prey film.
This just leaves us with one question: how do we get these skins?
How to get the Harley Quinn skins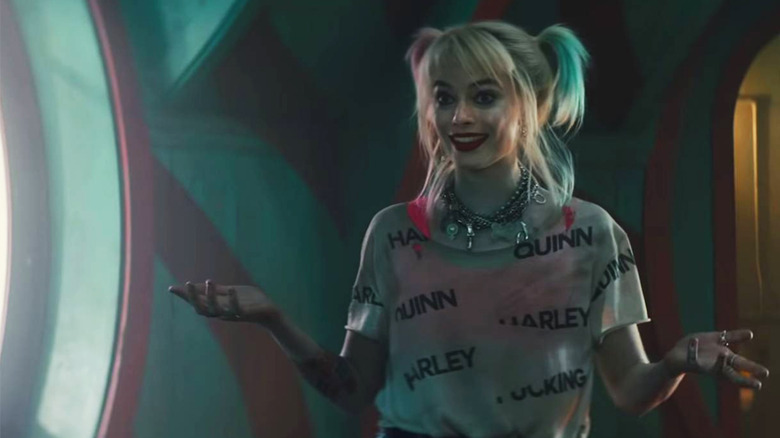 According to the leaks at Fortnite Insider, you'll have to prove your worth as a player in order to become the newly emancipated Harley Quinn. Players will be able to buy the base skin inspired by her Suicide Squad outfit from the Item Shop, but her alternate look can be unlocked by completing the following challenges:
Advertisement
Place top 30 in Solos, Duos, or Squads
Place top 20 in Solos, Duos, or Squads
Place top 10 in Solos, Duos, or Squads
Hit weak points
Deal damage with Pickaxes to opponents
To complete the set are two new Pickaxes inspired by Margot Robbie's antics as the Joker's ex-girlfriend. There's a basic bat with the fitting "goodnight" inscription and the smiley face hammer we've seen Harley swing in the trailers for Birds of Prey. 
Leakers and datas miners alike are indicating that we'll have some officially sanctioned word on this rumor soon, but for now everyone seems to be on the same page concerning this DC/Fortnite crossover event. We'll keep you posted on Harley's Fortnite homecoming here.