New Xbox Rumor Is Music To Our Ears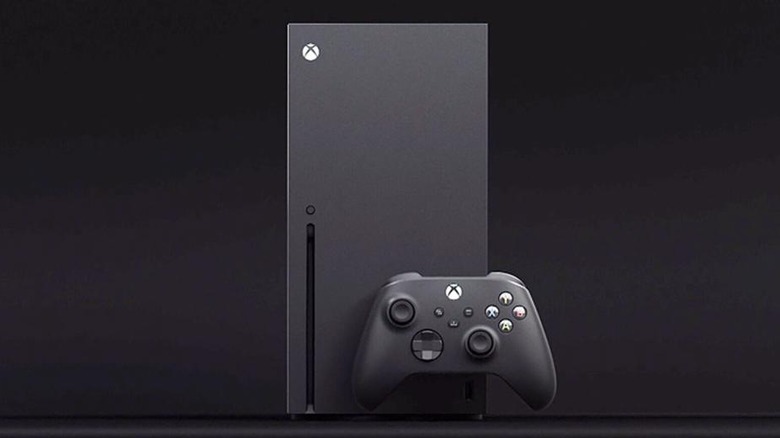 While we are still waiting for confirmation regarding the pricing and release date for the Xbox Series X, a recent announcement may be a ringing endorsement of the sound quality we can expect from the console's titles.
Advertisement
With the annual Game Developers Conference quickly approaching, many gamers have been patiently waiting to see what kind of revelations are in store regarding their favorite platforms. Well, the schedule for GDC 2020 has recently been released, and one panel in particular sounds rather enticing for Xbox fans. 
Microsoft is holding a panel called "Building Audio Gateways Into Immersive Worlds With Spatial Sound," which is expected to take attendees through the process behind some of the most advanced sound design in the video game industry. 
According to the panel description, attendees will hear "from the audio designers of Borderlands 3 and Gears of War 5 around how a collaboration between Microsoft, Dolby, and our middleware partners kicked off a revolution with spatial sound that turns any pair of headphones into a multi-dimensional gateway to another world." 
Advertisement
The panel is expected to dive into the design process behind these games, as well as the panelists' "relationship to dedicated hardware-acceleration on newer generation Xbox consoles."
As explained by TechRadar, "Hardware acceleration is the use of a special processor to speed up certain tasks." In other words, this tech should allow for a higher processing speed for sound, allowing a console to finally compete with the dedicated sound cards of a gaming PC for the very first time.
This seems to be pretty in-line with what we've heard about another next-gen system, the PlayStation 5. That system is utilizing a custom 3D audio unit that is intended "to show how dramatically different the audio experience can be when we [at Sony] apply significant amounts of hardware horsepower to it." According to Sony's Mark Cerny, this will "make you feel more immersed in the game as sounds come at you from above, from behind, and from the side."
Again, that's a lot of flowery language that doesn't exactly tell us how these systems are expected to work. Still, that's why this upcoming GDC panel is so exciting. It could be a chance for attendees to see and hear first-hand how the next generation of console gaming will sound. 
Advertisement
While sound design has long been a major component in game design, particularly within the horror genre, it has become a much more prominent factor in recent years. Imagine a game like Hellblade: Senua's Sacrifice — a title that has received significant praise for its immersive sound design — utilizing this kind of technology. The results could be incredibly haunting. In fact, it's worth noting that the Hellblade sequel will be exclusive to Xbox and PC, which means that that game could be another fantastic place for the Xbox Series X to show off this new tech.
This could also give the Xbox Series X a leg up on the competition. Both companies seem to be keeping a close eye on one another, designing their consoles specifically to keep up with the other. Earlier this month, it was reported that Sony hadn't yet decided on a price point for the PlayStation 5. Part of this was due to the scarcity of materials and concerns surrounding the coronavirus outbreak's effects on production plants in China. However, the "wait and see" model that both companies appear to be following seems to allow for more advancements in technology. 
It's worth noting that Microsoft will be the first of the two companies to really show off what they have up their sleeves in this regard. It was very recently announced that Sony would not be attending the Game Developers Conference this year. This was also due to the ongoing coronavirus concerns. It's commendable for the company to not put its employees at risk, but it does come at the expense of giving Microsoft a chance to take a lead in the next-gen race.
Advertisement
Microsoft has previously made it clear that visuals have been a major focus in the development of the Xbox Series X. As Xbox head honcho Phil Spencer said, "I think we've reached a point with Xbox One X in the generation where games look amazing, and there's always work we can do to look more amazing. But I want games to feel as amazing as they look." 
It's reassuring to see that our other senses will be similarly impressed when the Xbox Series X finally arrives. We'll definitely be keeping an ear out for any updates on this new tech as it develops.