The Real Reason Hideo Kojima Is Getting BAFTA's Biggest Award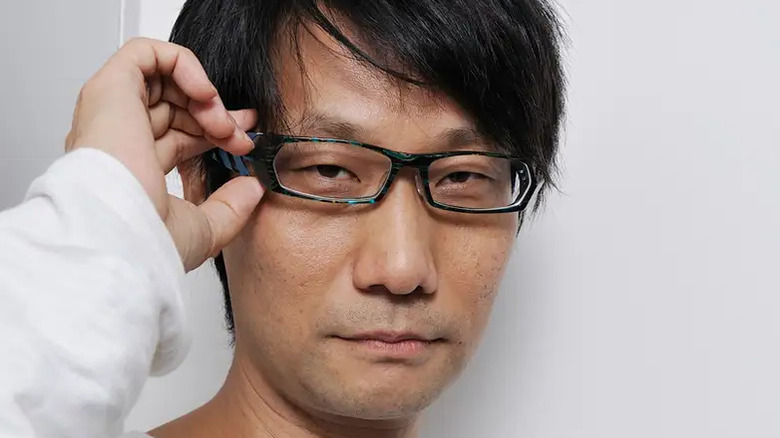 For those who may be unaware, Hideo Kojima is the celebrated creator behind such massively successful games as the Metal Gear Solid series and Death Stranding. Though he's long been a celebrated member of the gaming industry, he has only now been awarded the highest honor from the British Academy of Film and Television Arts.
Advertisement
Today, BAFTA announced in a press release that Kojima will be awarded a BAFTA Fellowship. According to the press release, "The Fellowship is the highest accolade bestowed by BAFTA upon an individual in recognition of an outstanding and exceptional contribution to film, games or television." Previous recipients of a BAFTA Fellowship include actor Sir John Gielgud and Star Wars producer Kathleen Kennedy, as well as video game industry giants Rockstar Games and Shigeru Miyamoto. In other words, this is a huge deal.
In the announcement on BAFTA's website, Kojima is described by BAFTA's Chief Executive as a "trailblazing creator" and that couldn't be more accurate. Over the course of his career, Hideo Kojima has pushed the boundaries of what we think of as a "normal" video game. The results have been some of the weirdest and coolest games of all time. 
Advertisement
Because of this willingness to take risks, Kojima's reach has extended beyond the gaming industry. He's as close to a household name as it gets when it comes to game creators. Charlie Clift, the photographer who took picture of Kojima last year for BAFTA, described him as "the first auteur of the gaming world."
Upon hearing the announcement of the award, Kojima expressed his gratitude to not only BAFTA, but also all of the people who have helped him to get where is is. "Thank you very much for this precious BAFTA Fellowship award," said Kojima. "I am very honored, and would like to take this moment to reflect on the many predecessors that came before me, as I deeply respect their contributions to entertainment, whether in movies, television, or games. I would also like to thank those who have supported me over the years and I will continue my commitment to creating new and innovative ways that will push the world of 'play' entertainment forward."
Kojima has had a difficult time in the gaming industry within the last decade. A few of his passion projects have failed to come to fruition due to pushback or creative differences with the companies with which he's collaborated. One of the biggest losses from this period of time was the cancelation of Silent Hills, a reboot of the survival horror franchise Kojima was developing with film director Guillermo Del Toro. All that exists of that ill-fated project is the horrifying cult classic demo, P.T.
Advertisement
The most public of these disputes came a few years ago when Kojima and Konami parted ways. Though Kojima was developing Metal Gear Solid 5 for the company, Konami went through a massive restructure and, in the process, began clearly distancing themselves from Kojima. All references to Kojima were removed from Konami's website.
While we still don't have any specific details on what finally broke Kojima and Konami's longstanding partnership, we do know that Kojima and his staff at the time were downgraded to subcontractors. Essentially, Konami decided to keep Kojima Productions on just long enough to complete work on Metal Gear Solid 5 before giving them all the boot. 
It was a rough time for the creator, one that likely fueled his desire to throw out the video game rulebook entirely with his next project. That next big thing would turn out to be the critically-adored Death Stranding. One thing is for sure, Hideo Kojima has spent his entire career marching to the beat of his own drum. It's fantastic to see that being recognized in such a major way.
One only needs to take a look at social media to see how passionately his fans concur with this sentiment. One fan on Twitter called the award "long overdue." 505 Games, the publisher of Death Stranding, also weighed in, saying "We're delighted for you!"
Advertisement
The good news for Kohima fans is that the man is not likely to let this award go to his head. As evidenced by the fact that he just recently spent Christmas Eve working on his next project, he's also not one to slow down. 
It's unclear what Kojima has in store — he has previously hinted that even a Death Stranding sequel wouldn't necessarily follow the original game's story — but one thing is for sure: all eyes are going to be on him after this. Whatever he cooks up next, it's probably going to be big.