Here's How Much NickMercs Is Really Worth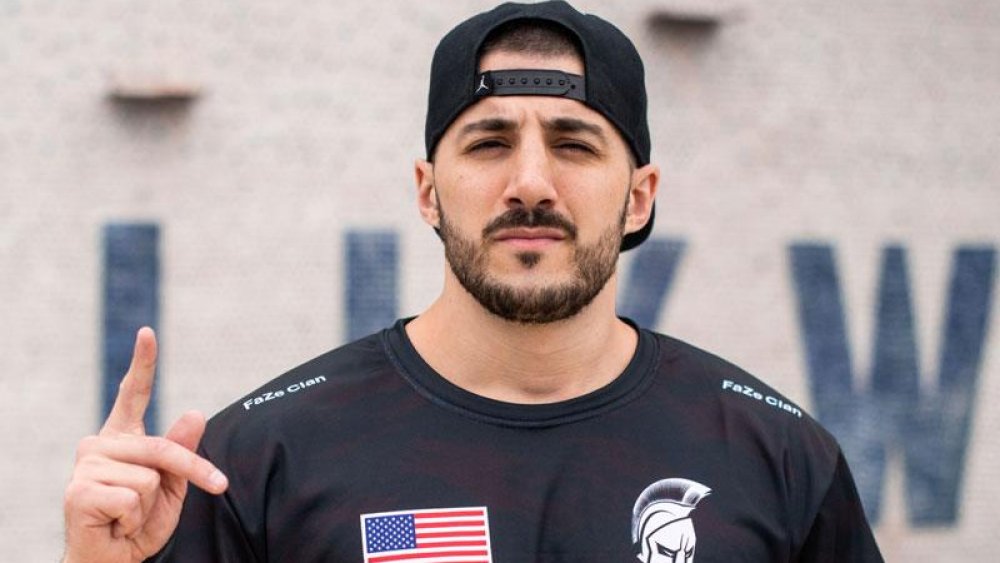 NickMercs is a pro gamer and pro streamer who will likely be very familiar to fans of watching Fortnite streams on Twitch. NickMercs is a former member of the esports organization 100 Thieves, leaving just last year to join FaZe Clan.
NickMercs expressed that he had issues with how the team was managed. Though his teammates were dismayed by NickMercs' comments regarding perceived "failed promises," they publicly wished him all the best. 100 Thieves' Nadeshot in particular said, "I'm sorry that Nick feels the way that he does, it's just a tough situation ... He's going to have a long and successful career."
Though this public split surprised fans, NickMercs appears to be flourishing on his own. As of this writing, his Twitch channel has over 28,000 current subscribers and his streams average over 18,000 viewers. His YouTube channel has a staggering 2 million subscribers. In other words, he's exactly the kind of performer FaZe Clan will likely be happy to to have on their side, particularly after their rather ugly and public fallout with former member FaZe Jarvis.
Thanks to his high viewership count, NickMercs' net worth was estimated a few years ago at around $750 thousand. However, it was reported in February 2020 that the number had grown to $4 million. For a guy who has had a bit of a tumultuous path in the last year, that's an impressive feat. It appears as though the streamer's channel will only continue to grow in viewers, thanks to the new partnership.
NickMercs' efforts have also turned to charity more than once. Recently, the streamer participated in Twitch's Super Bowl tie-in event, the Twitch Rivals Streamers Bowl. In this event, Fortnite streamers went to head with professional football players for a $500,000 prize that went to the winners' charity of choice. For the Streamers Bowl, NickMercs went head-to-head with Tampa Bay Buccaneers Wide Receiver Mike Evans.