What Time Can You Play Call Of Duty: Warzone?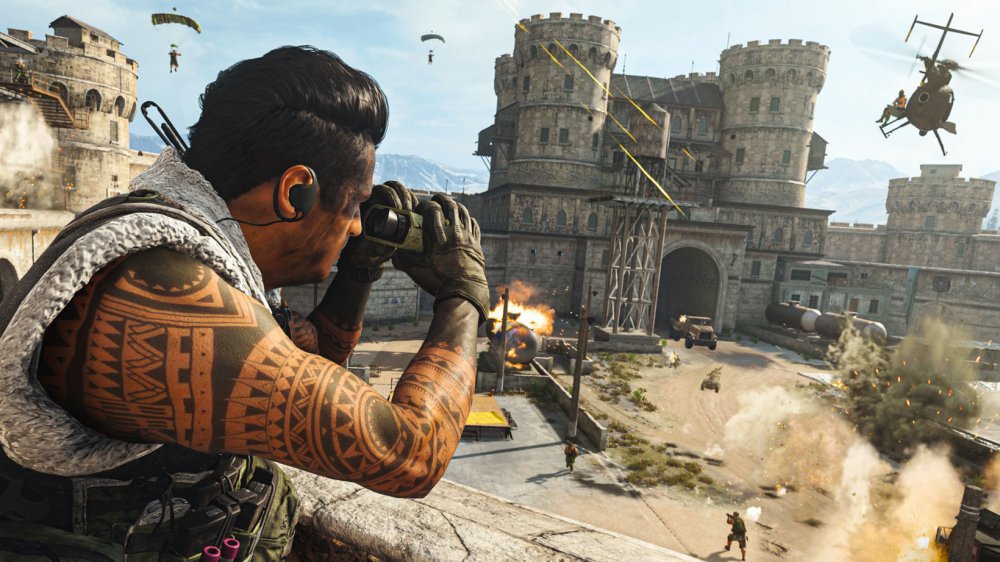 Activision shocked and delighted Call of Duty fans yesterday when they officially announced the imminent arrival of Call of Duty: Warzone. This new title is a battle royale spin-off of the mega-popular Call of Duty: Modern Warfare. Players had previously discovered signs of Warzone as a locked mode within Modern Warfare, but now it's finally here.
Naturally, the biggest question on everyone's minds is: how and when can we get our hands on Call of Duty: Warzone? Well, there are actually a few different answers to that question, but we've got you covered with all the details here.
While the game is free to play for everyone, current owners of Call of Duty: Modern Warfare are in luck. If you already have that game, you should be able to download Warzone already. As of 8:00 AM Pacific time, existing Modern Warfare owners have access to Warzone before everyone else. Four hours later, at 12:00 PM Pacific time, Call of Duty: Warzone will officially launch and be available for download on PC, PlayStation 4, and Xbox One.
Just to be clear, though: as stated on Activision's official blog, "You do not need to own the full version of Call of Duty: Modern Warfare to download, play and enjoy Warzone. Call of Duty: Warzone is free for everyone."
Despite the fact that the game will be available to them a little earlier than everyone else, it doesn't appear as though Modern Warfare owners will receive any other legs up in the competition, like special character skins or weaponry. However, sometimes a head-start is all a gamer needs. Modern Warfare owners who take advantage of those extra four hours are sure to be a little more well-versed in how Warzone's maps and vehicles work by the time everyone else jumps on board. In other words, you're most likely going to want one of these early access players on your squad when you join the fight.