Modern Warfare 2 Remaster Allegedly Releasing Tomorrow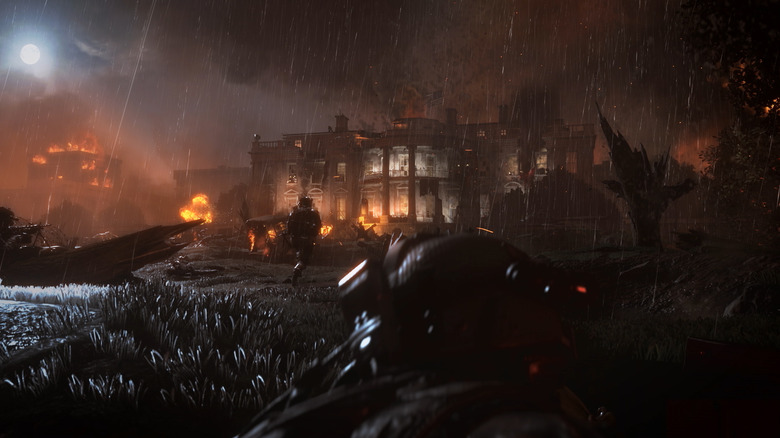 The Call of Duty series cannot be stopped. According to a couple of new leaks, the much-anticipated remaster of Call of Duty: Modern Warfare 2 is finally on it's way. What's even wilder than that is that we may be charging back into glorious battle as early as tomorrow.
In the middle of February, a group of data miners discovered the first signs of Call of Duty: Warzone's existence when going through the code of Call of Duty: Modern Warfare. The same data miners also found references to Modern Warfare 2 that have gone mostly unconfirmed. At the time, however, it seemed to be indicated that the Modern Warfare 2 remaster would only be a revamp of the campaign mode, not the multiplayer. Much like Warzone, the idea seemed to be that the Modern Warfare 2 remaster could be purchased as an add-on to Modern Warfare.
A listing has appeared on the PlayStation Store advertising the officially-titled Call of Duty: Modern Warfare 2 Campaign Remastered (wow, that's a mouthful). Along with screenshots and a trailer, a release date of March 31st was also listed on the page. This listing has since been taken down, but dedicated fans managed to snag several of these details and share them. 
It would have been easy to write the PlayStation Store listing off as a mistake, but it wasn't the only place where the information could be seen. Charlie Intel is reporting that a listing for Modern Warfare 2 Campaign Remastered has been seen on the PlayStation Germany Store. According to The Sixth Axis, the listing has been posted and removed a few different times since it was first spotted. This suggests that the date might be accurate, but other information has been updated on the page.
With that in mind, let's take a look at what we know. The Sixth Axis has run the listing from the PlayStation Germany Store through Google Translate and thankfully illuminated some of what we can expect from Modern Warfare 2 Campaign Remastered. 
In addition to the fact that the Campaign Mode for Modern Warfare 2 "has been completely remastered with improved textures, animations, physical rendering, HDR lighting, and more," there seem to be a ton of other goodies and extras for hardcore Call of Duty fans. This includes bonuses that can be used in Modern Warfare Remastered and Warzone, as well as extra weapon blueprints and 2 Battle Pass Skip Tiers. These allow you to unlock extra content without having to grind quite as hard for XP. These extras should be a pretty decent incentive for longtime players to dive back into Modern Warfare 2.
Oh, yeah, and there's the fact that the trailer has been ripped from the original listing and posted to Twitter. Along with an ominous voiceover telling us "Frontlines are history," the trailer features tons of action and a few cool spotlight moments for Modern Warfare 2's breakout character, Ghost. 
Honestly, we should have known that a Modern Warfare 2 remaster wasn't too far behind. Just last month, Activision announced that Ghost would be added to Modern Warfare Remastered. What better way to remind folks of how cool the original MW2 was than to bring in its most memorable character?
It's interesting to note that the fan base seems somewhat divided on this news. While everyone on Twitter seems to be excited by the prospect of a resmastered Modern Warfare 2, some are clearly disappointed that the campaign is the only portion of the game getting the remaster treatment.
Then again, it's worth remembering that Modern Warfare has added maps from other games in the series as part of its updates. It's highly likely that Infinity Ward and Activision plan to follow this model going forward. After all, with MW having such a robust multiplayer and Warzone grabbing another section of the fan base, it probably makes sense not to divide players up further with another installment.
At least one fan has said on Twitter that they know of people who have already purchased the game in Germany. Even if the release date changes, we know that the game exists and some quick fans have probably already secured their preorder.
Whatever the case, fans of the series should be very excited for this new release. The remastered edition of the first Modern Warfare was a massive success critically and financially. Though Warzone has been a little more buggy and divisive, there seems to be plenty going for the next entry in the remastered Modern Warfare series.