We Finally Have Confirmation Of A New Grand Theft Auto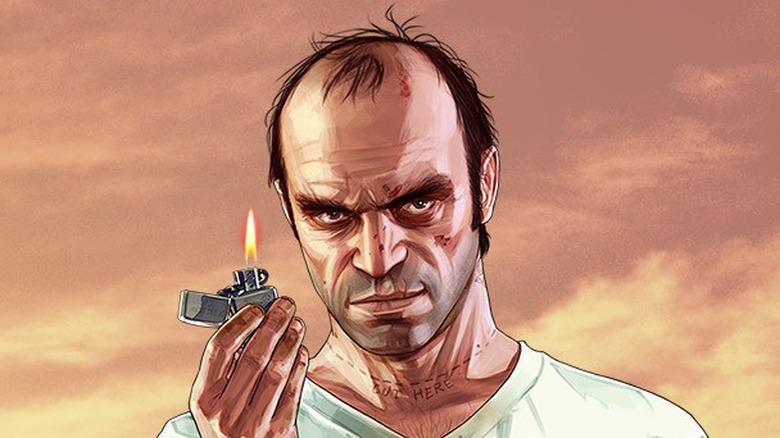 Following years of speculation, it seems Grand Theft Auto 6 has finally entered development at Rockstar Games.
Kotaku's Jason Schreier broke the news in a report outlining the developer's plans to mitigate the crunch culture that came to light following the release of Red Dead Redemption 2. The April 15 exposé includes excerpts from an internal email sent out by top Rockstar executive Jennifer Kolbe, as well as interviews with 15 current and former Rockstar employees who left the company within the previous 12 months. Rockstar declined to provide an official comment.
Advertisement
While the statements seem to confirm another Grand Theft Auto game is on the way, it will likely diverge from previous offerings in a few key ways. "One plan that management has laid out for the next game, a new entry in the Grand Theft Auto series, is to start out with a moderately sized release (which, by Rockstar's standards, would still be a large game) that is then expanded with regular updates over time, which may help mitigate stress and crunch," wrote Schreier.
The March 2020 departure of Rockstar co-founder Dan Houser also appears to have created a ripple effect that will influence the future of the series. Based on the information conveyed to Kotaku, many within the company view this as a step in a better direction. According to multiple Rockstar employees," Dan Houser's departure will lead to fewer last-minute rewrites and overhauls," which apparently resulted in a large amount of overtime. This echoes Houser's 2018 claim that the team was working "100-hour weeks" during the final stages of the Red Dead Redemption 2 development cycle.
Advertisement
The reduced scale and loss of one of the franchise's main visionaries might seem like cause for concern; however, Rockstar is determined to deliver the same caliber of games fans have come to expect. "We have taken conscious steps to improve our approach to developing games in order to reduce the need for overtime," Kolbe said. "We realise we still have plenty to do in this area and will continue to take steps so we can more accurately predict and schedule games and DLC in a way that is more sustainable but still allows us the creative flexibility to iterate on the incredibly ambitious and complex games we make."
Though the company culture seems to have come a long way since Red Dead Redemption 2, you should not expect to get your hands on Grand Theft Auto 6 anytime soon. Based on the report, the game is "still early in development." The developer is infamous for moving at its own pace, eschewing yearly releases for multi-year gaps between titles. The most recent gap was the longest, with half a decade passing between the launch of Grand Theft Auto 5 and Red Dead Redemption 2.
A look at how Rockstar typically announces and markets games paints a similar picture. The developer announced Grand Theft Auto 5 in October 2011, two years before its September 2013 release. Likewise, Red Dead Redemption 2 launched in October 2018, two years after its 2016 unveiling. This gave Rockstar plenty of time to market both products via larger-than-life promotional campaigns consisting of trailers, real-life murals, specialty websites, and even casting calls. Assuming Rockstar announces Grand Theft Auto 6 this year, this pattern implies you wouldn't get to play it until 2022 at the earliest.

Advertisement
Rockstar's resources are already spread thin due to continued support for Grand Theft Auto Online and Red Dead Online. Releasing a new Grand Theft Auto game would likely eclipse the latter, which is just getting its footing thanks to a consistent stream of updates. Rumors also continue to swirl that the company has another major project in the works, with Bully 2 serving as the most likely culprit. Add in new policies and company restructuring, and it's clear Rockstar is in no position to launch the next title in its most popular series — at least for the foreseeable future.
"The changes have been good enough for me to stay and give them a chance but let's see what happens down the road when the pressures of delivering a final product become reality," commented one developer.
While a surprise Grand Theft Auto release for the Xbox Series X and PlayStation 5 during the 2020 holiday season would be quite the coup, that dream seems out of reach. The next installment is on the way, but, as Rockstar's employees have demonstrated, cautious optimism seems to be the best approach to this highly coveted game and the company's evolving culture.