The Real Reason 2K Won't Release WWE 2K21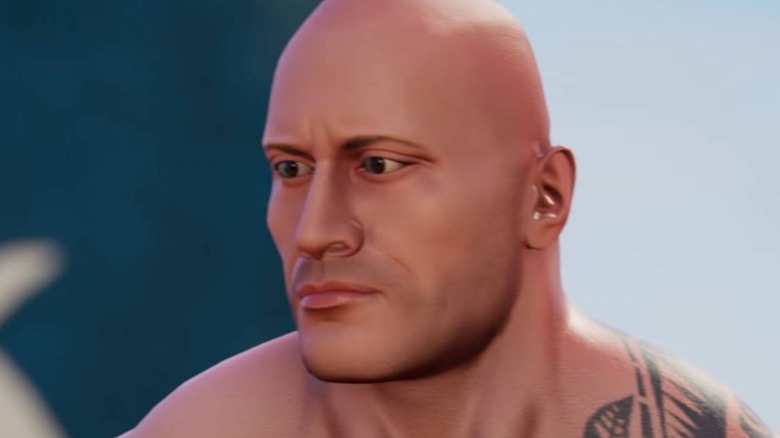 During a call with investors last week, WWE stated that longtime partner 2K Games would not be releasing the expected WWE 2K21 this year, which came as a shock to fans. Coupled with comments from a former writer for the WWE Smackdown vs. Raw series that mentioned the game's cancelation, it seemed for a few days as though the franchise was coming to an end. Now 2K has released a statement that explains its plans for the future of the wrestling series, as well as how it hopes to course-correct from past missteps.
As 2K explained, the series will continue. However, the team involved will be taking a bit more time to ensure that customers are receiving a higher quality product.
The statement reads, "We are applying what we've learned to the next WWE 2K simulation game with a renewed focus on quality and fun. As part of that commitment, we are extending the production timeline and will not be releasing a WWE 2K simulation game in 2020 (T2 fiscal year 2021). We want to ensure the development team at Visual Concepts can create a great game that will entertain grizzled WWE 2K veterans, as well as newcomers who want to climb through the ropes and step into the ring for the very first time."
So there you have it. 2K has acknowledged that WWE 2K20 was a disappointment in terms of gameplay and entertainment. While the company continues to support new DLC and patches for 2K20, the big news is that 2K is giving the developers the breathing room to make the next entry more enjoyable for customers.
To that end, the announcement says that 2K has hired Patrick Gilmore to Executive Produce and oversee development on the next mainline WWE 2K title. Gilmore is a veteran of the video game industry with a career stretching back to the 16-bit era, so the hope here is that he can lend some much-needed outside perspective on the direction of the franchise.
It's good to see that 2K is acknowledging previous mistakes and is working to make the next title a better experience. WWE 2K20 was notoriously riddled with glitches and bugs. Despite numerous patches and DLCs, the core game is still considered a major disappointment by critics and fans alike. Even one of the game's much-needed updates introduced a bug that corrupted save files for PC gamers. In other words, the game was a mess all around.
However, the absence of WWE 2K21 from the release roster doesn't mean that wrestling fans will have to go without a new 2K title this year. 2K is still making an attempt to fill the game-shaped hole in fans' hearts. The publisher has announced an all new game called WWE 2K Battlegrounds. This brawler appears to have a very NBA Jam feel to it, completely with arcade-inspired graphics, bizarre character models, and a wicked sense of humor. The trailer shows off glowing special moves and a stage with an alligator hazard that can attack who are wrestlers thrown to it.
In the statement regarding 2K21, 2K shifted focus to Battlegrounds, which is described as "a completely new WWE gaming experience that will feature arcade-style action and over-the-top Superstar designs, environments and moves ... Whether you're a casual gamer just learning the ropes or a passionate fan ready for all the action, WWE 2K Battlegrounds provides another way to enjoy WWE video game action." The game is expected to drop sometime in the fall.
Some fans don't seem particularly thrilled with the direction being taken in this spin off game, with some complaining that it looks too goofy or simply isn't what they were hoping for.
One fan responded to the WWE 2K Battlegrounds announcement on Twitter, writing, "When the fans are talking about wanting to play an arcade wrestling game again, that reminds them of the old days and is fun to play and not too serious ... THIS IS NOT WHAT WE'RE TALKING ABOUT ... WWE has gone full G-rating."
Others seemed a bit more forgiving and willing to see what the game had to offer. One user seemed particularly interested in Battlegrounds' kooky tone, tweeting, "I expected something wild with WWE 2K Battlegrounds... but not John Cena eaten by a Crocodile wild."
Another fan excitedly noted the similarities between Battlegrounds and fan favorite THQ game WWE All Stars. Comparing the new game's tone with the last few 2K offerings, they wrote, "I really enjoyed All Stars. And after years of substandard simulation style wrestling, I'm happy to go more arcadey."
As you can see, WWE fans are divided on the direction of the newest 2K wrestling game. Still, there are plenty of reasons to be optimistic in regards to the franchise's future. By giving the team at Visual Concepts more time and new leadership, hopefully the next installment of the series will be closer to what the fans want. In the meantime, 2K will be putting out a bonkers new title to tide fans over.