Twitch Just Stole Back A Big Name Streamer From Mixer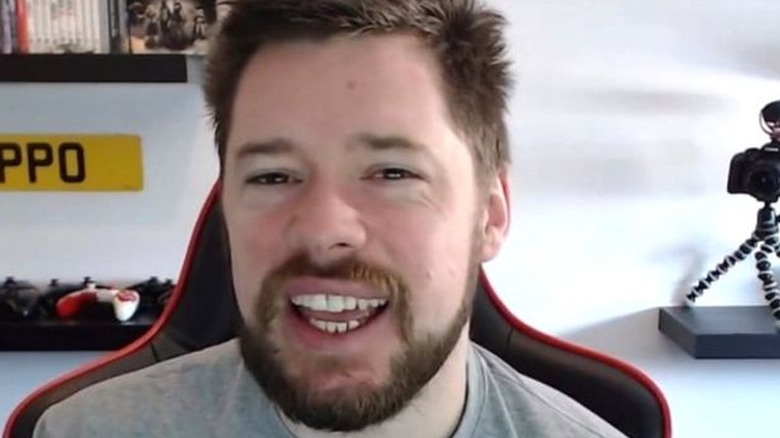 Mixer just lost out on a big name streamer, as Craig "Nepenthez" Douglas has announced he is leaving the platform, effective immediately. 
In a statement released on Twitter, NepentheZ wrote, "Just so you guys are fully aware and in the loop, My time with [Mixer] expires today. It's been an amazing 13 months and I'm sad we couldn't reach an agreement to extend my term there. I'm super grateful for the support you guys gave me over there, and can't wait to get Right in to the next chapter on [Twitch] for the foreseeable future."
Advertisement
Along with the second half of his statement, he posted a link to his Twitch channel, making the move complete. 
So it seems as though there were some contract disputes involved in NepentheZ's decision to leave Mixer. Considering the fact that he's only been with the streaming platform for 13 months, he must have signed some kind of previsionary contract or one that was meant to be renegotiated annually. NepentheZ made the jump from Twitch to Mixer well before personalities like Ninja and Shroud set new standards for streamers' contracts, so it makes sense that Mixer might have had a different kind of contract for him when he joined up. Because of the amount of money and stars attached to the service, it's sometimes easy to forget that Mixer is still relatively new, Mixer may have still been in the process of figuring things out when NepentheZ moved over.
Advertisement
Also, simply judging from the phrasing in NepentheZ's tweets, it doesn't appear as though he's very excited to be leaving Mixer. It's easy to speculate that this must have all come down to how much money he was making. Therefore, he likely felt like he had to make a move back Twitch, where he was presumably more financially comfortable. The wording here really seems to imply that NepentheZ would have been happy to stay if he and Mixer could have agreed to better terms for him to lengthen his contract.
It's kind of a bummer to see this, considering how excited NepentheZ seemed to be about the move last year. Back in August of 2019, he tweeted, "Took a risk, seems to be paying off! I'm excited for my future and the future of [Mixer]."
On the positive side of things, it appears as though NepentheZ's fans are more than happy to follow him wherever he goes next. One fan tweeted, "Happy to see you back on Twitch, return's gonna be huge."
Another fan expressed disbelief in the idea that the contract negotiations ended this way. They wrote, "i don't understand why you [couldn't] come to an agreement. you're one of the biggest streamers on the site."
The battle between Twitch and Mixer has been raging for quite some time. A few high profile streamers like Ninja and Shroud have left Twitch to go over to Mixer. Unfortunately, Shroud has seen a decrease in his subscribers since making the move. However, the change seems to be working out just fine for Ninja, who has made numerous remarks regarding his wealth since he made the move, some of which have really rubbed fans the wrong way. 
Advertisement
On the other hand, Ninja has proven to be extremely touchy when anyone brings up his status as a Mixer personality. A nasty argument started between him and his former Fortnite Duos partner Reverse2k when Reverse2k made a joke about Mixer during a livestream. This led to the end of their partnership and Ninja's new alliance with SypherPK.
Meanwhile, Mixer has made it pretty obvious that it is continuing to court talent with large followings on Twitch. Pokimane has hinted that she was offered an insane amount of money to make the move from Twitch to Mixer. However, she told fans that she simply preferred the freedoms and connection speeds afforded her if she chose to stay with Twitch. This second factor was the biggest one, as she was concerned that there would be a significant delay between video and chat, which would make it much more difficult for her to stay in touch with her large fanbase that would presumably make the move with her.
Dr Disrespect is another Twitch streamer who has publicly reaffirmed his commitment to the platform, posting videos announcing he's staying with Twitch and even taking humorous potshots at the differences between Twitch and Mixer.
It's worth noting that NepentheZ mentions heading to Twitch "for the foreseeable future." This could mean that he's planning to shop around to other streaming platforms. Maybe he's even hoping to work out a new deal with Mixer at some point down the road. Whatever the case, it's not the best look for Mixer when some of its stars are losing viewers and others are being forced to jump ship for other reasons.
Advertisement