Things Keep Getting Worse For ZexRow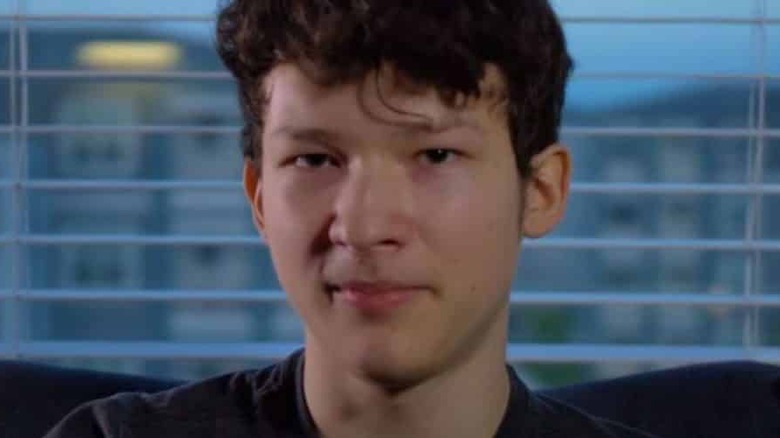 Last week, the inaugural Ninja Battles featuring Fortnite got off to something of a rocky start. The new Mixer series sees Fortnite pros from all over battling it out for a share of an impressive $400,000 prize pool. In the first week, ZexRow of Team SoloMid (TSM) emerged victorious. It was pretty exciting moment, but things quickly took an unfortunate turn.
ZexRow soured the excitement surrounding his win during a post-game interview. After being asked by the hosts for any closing comments, ZexRow went on a tirade of expletives. Among his comments were, "Everyone that didn't place in top 10 can, like, suck my d–k."
Though clearly meant as a bit of joking trash talk, this was immediately frowned upon by the hosts of the interview, who attempted to cut him off. It was also not seen as a laughing matter by Ninja himself, who seemingly banned ZexRow from future Ninja Battles events. In addition, ZexRow was stripped of his winnings.
"Congrats on your first and last Ninja battles placement!" Ninja tweeted at ZexRow.
It was unclear exactly how this would play out for ZexRow at the time. Though he issued an apology through his Twitter account, most of his followers remained angry towards him. Several people demanded that he be removed from TSM, which led to ZexRow announcing that he would ask TSM to sever him from the roster.
Now, TSM has finally responded. In a statement released on TSM's blog, team CEO Andy Dinh explained TSM's stance on the whole ugly affair.
"We are extremely disappointed in the comments made by Anthony 'ZexRow' Colandro and take this matter very seriously," read the statement. "Effective immediately, he has been fined one month's salary. His behavior was absolutely inappropriate, and does not represent the values of TSM or our brand partners."
In addition, TSM has announced that the organization will be donating the amount deducted from ZexRow's pay to a charitable cause. The money will be given to Big Brothers and Big Sisters of America. That organization is built around the idea of giving children in need one-on-one mentoring programs. The here, as TSM explains in the statement, is that Big Brothers and Big Sisters of America can set a better example than ZexRow's unfortunate actions.
ZexRow will also be undergoing "professional counseling and training" of some kind. It appears as though TSM is dead set against something like this happening again.
Some fans have expressed frustration at the inconsistency regarding inappropriate language on streams. One Twitter user pointed out the similarities between this scandal and a recent one involving FaZe Dubs. A few months back, FaZe Dubs used a racial slur while livestreaming. As a result, FaZe Clan arranged for Dubs to receive sensitivity training, but his salary from Faze Clan was otherwise unaffected. Then again, considering the fact that Dubs landed himself in hot water shortly thereafter for apparently cheating during a Fortnite Solo Cash Cup, his troubles may be far from over. 
While ZexRow's words may not have been as offensive as those used by FaZe Dubs, he still said them during a major public event. ZexRow cast TSM as a whole in a bad light by using that language in front of a pretty massive audience that included minors and parents alike. Still, there's a chance that ZexRow could learn from this unfortunate experience.
For his own part, it ZexRow has expressed his regret regarding the entire situation. Aside from considering a full exit from TSM, he has also apologized numerous times to his followers on Twitter, as well as to Ninja himself. Hopefully these apologies are as sincere as they seem, because TSM appears to only be giving him one more chance. 
As the statement from TSM reads, "Zexrow has been a valuable member of our organization for some time ... That said, we have informed him that we have a no tolerance policy for this kind of behavior, and that we will be forced to part ways if something like this should occur again in the future. We believe in Zex, and have faith that with serious personal reflection and focus, he can move forward from this."
As with any situation like this, there's serious hope that this can be seen as a new beginning for the Fortnite pro. Hopefully that is the case, since it's clear that he's already regretting his unsportsmanlike conduct.
We'll see if the rest of the Ninja Battles season is anywhere near as dramatic. Ninja Battles featuring Fortnite airs on Ninja's Mixer channel every Thursday at 12 p.m. PT.