This PS5 Game Reveal Rumor Has P.T. Fans Stirring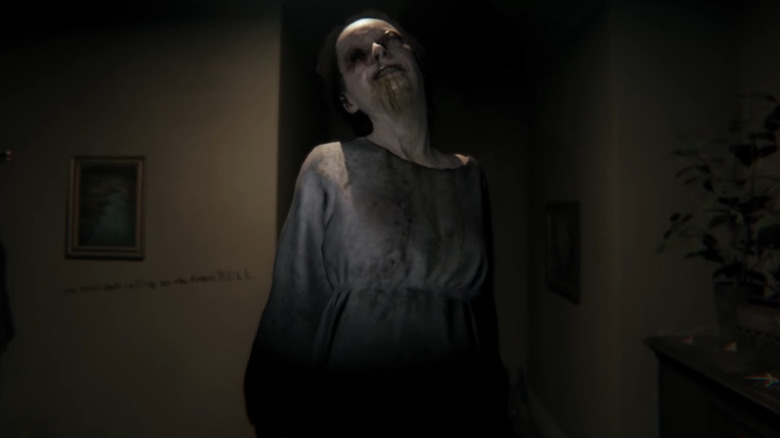 The Silent Hill franchise has laid dormant since the 2012 release of Silent Hill: Book of Memories. While Kojima Productions came very close to reviving the series with P.T., that project ultimately never came to fruition. Now, a new report from notable video game leaker Aesthetic Gamer, a.k.a. DuskGolem, suggests that we may finally be getting close to the survival horror franchise's return.
According to AestheticGamer, if all of the rumors he's hearing are true, "Silent Hill ... will either be revealed on the 4th or in August. It SHOULD be the 4th as the team is excited to reveal it, the game is PS5 exclusive and it's in a playable state."
He later added, "The only reason it might not [be revealed this summer] is it's not a launch game."
There's plenty of reason to believe AestheticGamer is onto something. After all, he also leaked the news that the Resident Evil 3 remake and Resident Evil: Resistance were connected. His inside information has turned out to be accurate on more than one occasion. 
When asked where this information came from, all that AestheticGamer would say is that his sources are "personal friends in the industry."
Unfortunately for AestheticGamer, one of the presumed reveal dates is no longer plausible. It can be assumed that any game reveal on June 4th would be directly related to the PlayStation livestream event that was originally planned for that date. However, the PlayStation 5 reveal event ended up being delayed until an unknown time. Still, that doesn't completely rule out the hope that we'll see a new Silent Hill game announcement sometime this summer. 
AestheticGamer has been collecting information surrounding the return of the Silent Hill franchise for quite some time. Back in January, he told his followers that Konami had been actively working on trying to revive the Silent Hill brand for a few years. There were supposedly two serious pitches on the table for a new Silent Hill game, "one a soft-reboot of the franchise, the other an episodic TellTale/Until Dawn-style game to go alongside the reboot."
There were also rumblings that Sony had entered into an unorthodox partnership with Konami. According to AestheticGamer, this deal would have seen Sony developing the new Silent Hill installment in-house. In return, Konami would help Sony with development costs and take a share in the profits. Needless to say, that would be a unique situation if it's true.
As has been noted by one fan, Silent Hill is seeing something of a surprise resurgence as part of Dead By Daylight. It was announced last week that the multiplayer survival horror title would be adding Silent Hill's infamous Pyramid Head as a killer and Cheryl Mason as a new survivor character. In addition to the characters and a new map for the game, there's one other interesting aspect of the Silent Hill DLC: it features new music from Silent Hill series composer Akira Yamaoka. 
Basically, that's a lot of effort to go to for a tie-in DLC if we aren't supposed to be expecting a new Silent Hill game. If the rumor surrounding a June 4th reveal were true, then it would make a lot of sense for Sony to announce a new Silent Hill right before the Dead By Daylight DLC dropped. The hype would be through the roof for Silent Hill's return. 
It's especially exciting to see that Yamaoka is returning to make the DLC feel even more legit. It also lends some credibility to another rumor reported by AestheticGamer within the last month.
Among other details — including restating the idea the new game is not a remake, but rather a "soft reboot" — AestheticGamer reported that multiple people from the franchise's history would be returning to the new title. These included the previously mentioned Akira Yamaoka, original creative director Keiichiro Toyama, and Masahiro Ito, the art director of Silent Hill 2 and 3. 
This last addition was especially interesting, considering Ito has hinted in the past that he may be working on something related Silent Hill franchise. He notably mentioned that he hoped his current project "won't be cancelled." Some fans took this to be a reference to the ill-fated P.T. Hopefully the new game will somehow incorporate elements of that canceled project, so that at least some of it will see the light of day.
While it seems that the chances of a June 4th reveal have gone out the window, Silent Hill fans shouldn't lose hope. If the rumors are true, there's a very real chance we'll see some kind of formal announcement in the near future. If the new game really is a PlayStation exclusive, the announcement could arrive hand in hand with the rescheduled PS5 reveal.  In the meantime, fans have Dead By Daylight to tide them over.