The Sad Reason This Esports Pro Is Retiring At 23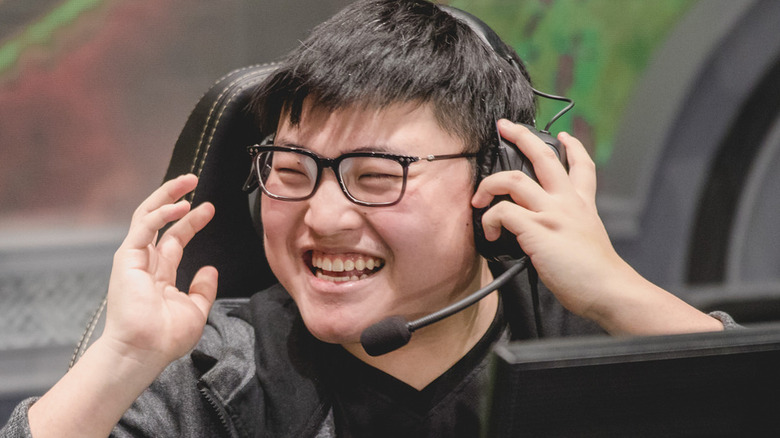 Jian Zihao, a.k.a. Uzi, is a pro League of Legends player who has been in the competitive scene since around 2012. Sadly, it appears as though his days of competitive gaming have come to an end. The 23 year old gamer has recently announced that his developing health issues have led to him hanging up his mouse and keyboard for the foreseeable future.
In a post made to Chinese social media site Weibo (translation via BBC), Uzi explained to his followers why he would be retiring from League of Legends competitive play. Uzi told his fans, "As a result of staying up late for years, a fatty diet and being under insurmountable stress, last year I found out that I was type-2 diabetic." 
He further explained that his mental state was taking a hit from his physical issues. He has also been advised by medical professionals to discontinue his current level of gaming. According to Uzi, he has been seeing medical professionals for these problems will be doing a much better job taking care of himself. Despite these steps and the fact that he has started taking the appropriate medications for his health issues, he needs to step away.
"The doctor has told me that if I continue there could be serious complications," he explained. "Thank you to my fans for your support and companionship all these years."
On Twitter, he simply told his fans, "Uzi out."
Since 2016, Uzi has played for the Chinese team Royal Never Give Up (RNG). The team was clearly sad to see him go, but it appears as though Uzi has the team's full support when it comes to ensuring his own health and safety. In a statement on Twitter, RNG explained the situation to fans, along with sharing some artwork commemorating Uzi's time with the team.
"Uzi was not only the heart and soul of RNG, but also an icon in the esports world as a whole," read the statement from Royal Never Give Up. "From a teenager onwards he never gave up and worked as hard as he could to be the best he could in his role, he inspired many."
It appears as though the decision for Uzi to leave was made a little bit before this announcement. As the statement from RNG continued, the team expressed its appreciation for all of Uzi's hard work. It also seemingly made a commitment to stand by Uzi while he works on bettering his health.
The statement continued, "Due to injuries accumulated over 8 years of high intensity training, at the suggestion of medical professionals, Uzi was advised to rest during the 2020 LPL spring split. After spring a decision was made and we understood and respected his wishes, and will continue to assist him."
Uzi is far from the first esports player to retire due to injuries or health issues. Many esports players begin their careers at a young age and have difficulty maintaining the regimen required to continue playing at such a high level. Esports players have had to retire for a variety of injuries, many of them stemming from overuse of certain muscles. While esports can be a lucrative business, it's not always the healthiest longterm career.
As mentioned by BBC, the World Health Organization has recognized "gaming disorder" as a mental health issue in the past. This has included people who are addicted to gaming to the point where it has a negative impact on their personal life and wellbeing. However, it's also worth noting that not only does the American Psychiatry Association not officially recognize it as a mental health disorder, but the WHO has seemingly reversed its stance on gaming in recent months. The World Health Organization actually turned to video games as a way of encouraging people to follow safe social distancing guidelines amidst the outbreak of COVID-19. 
Fellow esports players paid their respects to the announcement that Uzi would be leaving. One of these was pro League of Legends player Bang, who wrote, "We had so much fun in match, It is sad that we'll not be able to meet again in League. You consistenly showed your performance many years. respect you always. Farewell."
At least one fan called for Riot Games to introduce a character skin for League of Legends modeled after Uzi. That would certainly be a kind tribute to a major player in the LOL community.
It is certainly a shame to see such a talented esports player's career end so early. However, it is also always encouraging to see someone putting their own mental and physical health before everything else.