The Sad Truth About The PS5 Digital Version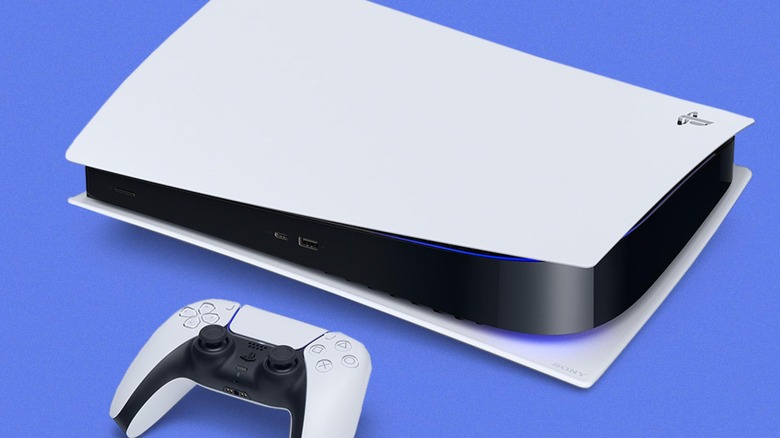 The PlayStation 5 has finally been revealed, as has the fact that there will be at least two different versions of the console. One will be the standard edition with a disc drive, while the other will be the Digital Edition that only supports digital media. There may also be plenty of other special editions PS5 consoles down the road, but those are the main two. 
It seems like picking your preferred edition would be a simple choice between whether or not you want to buy discs or continue to purchase digital-only content. However, with video games becoming bigger and more complex with each new console generation, the subject of physical media seems to become more and more unrealistic.
As pointed out by The Gamer's Sean Murray, "The industry is moving away from physical media to a model that's all about the cloud. This means that nobody is investing in making new ways of creating physical data storage that isn't a solid-state hard drive. Discs are passé, and the currently best available disc doesn't even have enough space to fit a full game anymore."
This is a great point, particularly when considering some of the issues that gamers have had with some of the more successful games on the market. For example, Red Dead Redemption 2 already had massive file sizes before Red Dead Online even started rolling out updates. Meanwhile, even the most hardcore Call of Duty fans are frustrated with the constantly ballooning file size of Call of Duty: Modern Warfare. Games with a large online player base are hit the hardest by this issue.
In fact, that was why Bungie recently rolled out some major changes for Destiny 2. The company announced that future updates to the game would utilize a system called the Destiny Content Vault. This would be a way for Bungie to cycle old and new material in and out of the game with each update. It keeps everything fresh without having to constantly make the file size grow exponentially.
On the other hand, taking this into consideration may push more PlayStation customers toward the Digital Edition of the console. After all, if a recent leak is to be believed, then we may already know how much the two versions of the PlayStation 5 are going to cost when they hit shelves. In a listing that has since been edited, Amazon France briefly advertised the PlayStation 5 standard edition at a little over $500 USD, while the Digital Edition was just over $400 USD. Even if that leaked price point isn't entirely accurate, it seems pretty likely that players who buy the Digital Edition of the PlayStation 5 may be able to save themselves quite a bit of money.
If games are already going to have to download most of their data from the internet, then why not just save the extra $100 dollars or so? In this line of thinking, buying a physical game makes that type of gaming into more of a collector's market than anything else. Also, the money saved by getting the Digital Edition of the console would enable prospective customers to plunk down some change on more games for the new console. It seems to be a win-win situation for anyone who isn't dead set on getting physical copies of their video game library. It's an interesting shift that seems to be spelling the final transition from disc and cartridge-based media. 
Then again, one of the other draws of buying a physical copy of a game is to get some of the swag that comes with it. Game developers and publishers have taken great pride over the years in releasing some truly ludicrous special editions of high profile games. Then again, that could lead to another cost-saving measure. If you were one of the folks who really wanted a video game that came with a leather jacket or a weird baby sculpture in a bottle (thanks, Kojima), then maybe you'd be happy to take a digital copy of the game instead and save an extra chunk of change.
It does seem like the industry is moving further into the realm of digital-only content. In fact, PlayStation CEO Jim Ryan has said that the reason the Digital Edition PS5 exists in the first place is because more people are buying digital content than ever. As Ryan told the BBC, "many of our consumers are purchasing solely digitally these days. We thought that we would do what we typically try and do, and just offer choice."
It is certainly exciting to have the choice between physical media or the Digital Edition of the PS5. However, it sure seems like games are evolving to the point where it makes more sense in the long run to go digital.