Special Edition PS5s Will Go 'Beyond Anything Seen Before'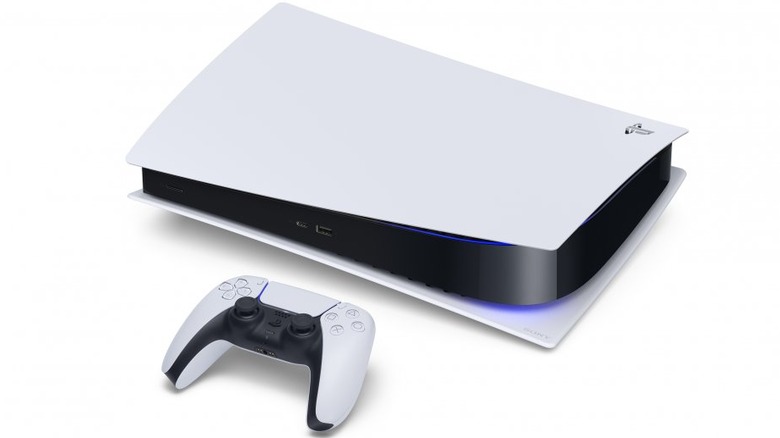 Now that we finally know what the PlayStation 5 looks like, there are plenty of questions about whether or not gamers will have options when it comes to the new system. That doesn't just extend to whether they will be purchasing the standard or Digital Editions of the PS5. People also want to know if there will be ways for them to customize their console or plunk down some extra cash for limited edition designs of the PS5.
Advertisement
One of the more divisive aspects of the PlayStation 5's design has been its color palette. The all-white look has come as a real surprise to longtime fans who are use to darker colors on their PlayStation consoles. In fact, this has led to many people posting fan art putting their own spins on the what the console should look like. One of these was superstar artist BossLogic, who has created a mockup of the PS5 in the black palette of the last two console generations. 
In other words, while it appears as though there is plenty of exciting new content coming to the PlayStation 5, people are still largely on the fence in regards to the overall design. However, a series of recent posts on LinkedIn seem to indicate that we can indeed expect multiple versions of the console. 
Advertisement
In a conversation on LinkedIn (via VG247), PlayStation's vice president of UX Design Matt MacLaurin talked about what excites him most going into the full reveal of the PlayStation 5. Among other things, he discussed the probability of different design concepts for the new console. 
When a fan asked if the white version of the console would be the only one available, MacLaurin responded, "While this [model] is the flagship/reference, you can count on even more beautiful (and hopefully radical) special editions."
He went on to add that he looks forward to seeing what fans do with their consoles in the custom market. MacLaurin expressed his enthusiasm for some of the concept art pieces he'd seen online as well, writing, "Customization with special editions will be beyond anything seen before. Someone mocked up a wooden one on Reddit and it look crazy good."
MacLaurin also expressed his hopes for special editions tailored to specific games. "I'm sure there will be a special edition for everyone," he wrote. "I'm hoping for a Horizon Forbidden West special edition."
In a recent Mixer stream, Shroud mentioned that he was unimpressed by PlayStation's big Future of Gaming livestream event. While that event showed up plenty of new games and finally revealed the look of the PlayStation 5, Shroud felt that everything shown off during the event was "Average, average stuff."
Advertisement
Shroud also expressed a desire to see other color schemes for the PlayStation 5, although it's worth noting that this might not be enough for him to get fully on board with the design. At one point in the stream, Shroud quipped that the PlayStation 5's design resembled a router.
That opinion has actually been expressed by more than a few people, so it seems like introducing other designs for the PS5 may prove to be a smart choice on the part of Sony. Special limited edition console and peripheral designs have a long history of selling well. Earlier this year, Animal Crossing fans went wild over the Nintendo Switch and Joy-Cons designed to tie into Animal Crossing: New Horizons. There was a special PS4 released with Marvel's Spider-Man, so it will be interesting to see if the PlayStation 5 follows suit with the release of Spider-Man: Miles Morales. The mind reels at the possibilities, especially following MacLauren's comments.
If there are any special editions of the PlayStation 5 in the cards, we'll likely hear about them in the near future. After all, the PlayStation 5 is slated for release this holiday season, so Sony is probably going to want to ramp up its marketing plans as soon as possible. 
Advertisement
After all, recent research shows that the PlayStation 5 is poised to outsell the Xbox Series X by a wide margin. While there are several variables in that equation, the presence of multiple editions of the PlayStation 5 for various fans may be just what the console needs to put it on top. When you add in the fact that, as MacLaurin recently explained, the PS5's UI is going to be wildly different and more intuitive than the one on the PlayStation 4, then it really seems like fans have plenty of reasons to be excited.