Where To Find All The Bamboo Strikes In Ghost Of Tsushima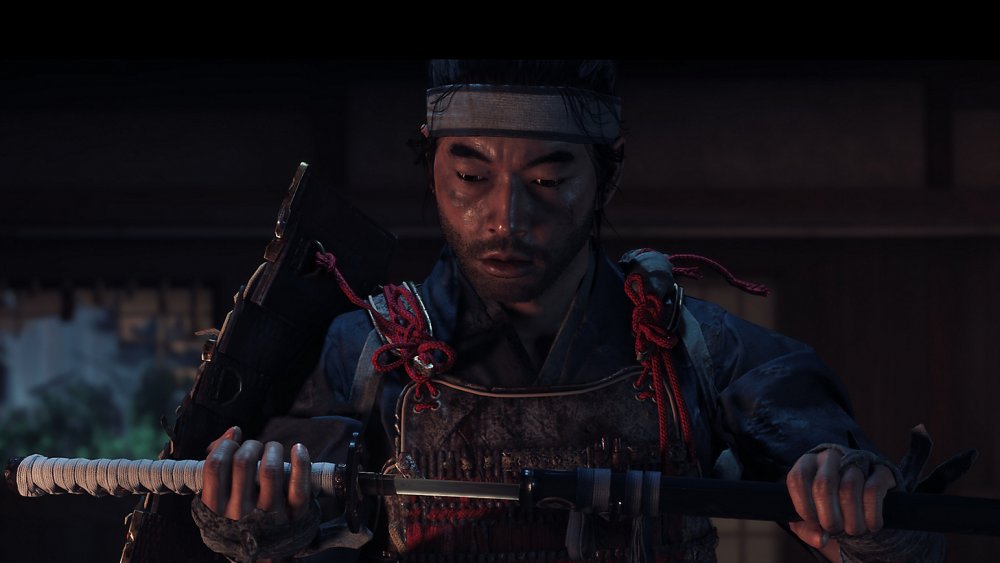 Ghost of Tsushima allows you to explore and pick up many useful items as your journey across the beautiful, open-world environment of 13th century Tsushima Island. Throughout your quest, you'll complete mini-challenges to obtain major collectibles, as well as a suitable reward for your efforts. This is definitely true of Bamboo Strikes, which give your character more Resolve to pull off special moves and recover faster. Having more Resolve is vital to your in-game survival, so you don't want to miss these.
You'll find 16 different Bamboo Strikes in Ghost of Tsushima, but don't worry if you don't locate them all in the first go-round — you can still obtain them once you've completed the main story and are free-roaming through the environment. Bamboo Strikes are scattered across the entire island and are marked by white banners. Once you're in the area, you can use use Golden Birds to find their exact position, then take on the challenge and get your reward. 
It's important to note that the order listed here may not be the order you encounter them in, which depends on which quests you choose first.
Bamboo Strikes in Izuhara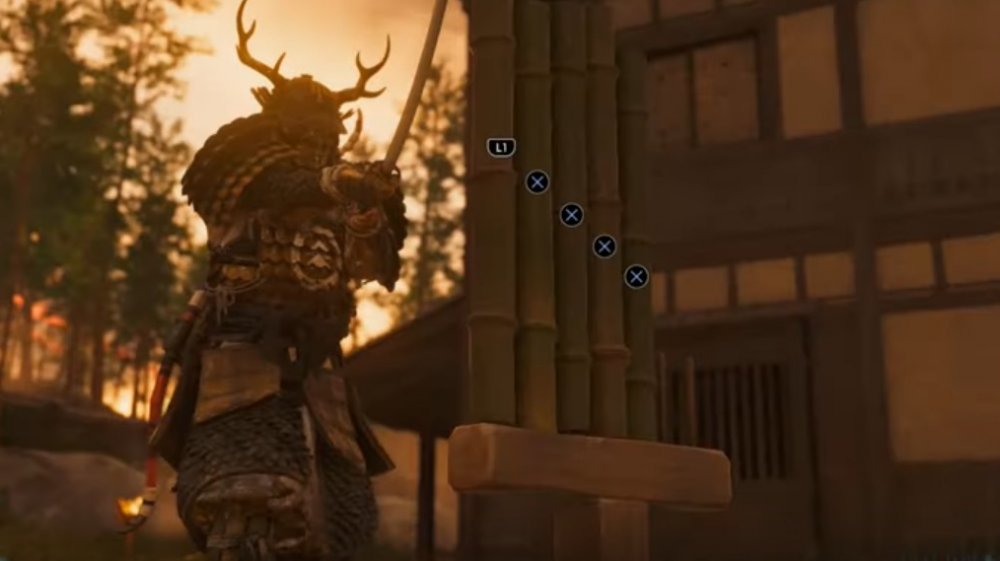 Hiyoshi Bamboo Strike
During "The Tale of Sensei Ishikawa" quest, you'll find this one once you talk to a man near his house at Hiyoshi Springs and interact with the bamboo next to him.

Komatsu Bamboo Strike
Go to Komatsu Forge, west of Tsutsu, and find the colorful banners at the west side of town.Visit the courtyard of the Sashimono Banner Monk's home.

Ariake Bamboo Strike
You'll find this one in front of a house southwest of Houren's Pasture by the creek.
Tsutsu Bamboo Strike
Check for this one southern part of the region, on the bank of the river at Rustling Bend.
Azamo Bamboo Strike
You have to finish "The Broken Blacksmith" and the "Unfinished Business" Tales of Tsushima to get this one on the east side of Azamo Bay to the right of the main house.

Kashine Bamboo Strike
Travel south of Komoda Town. This one is on top of a mountain at Wanderer's Pass, next to the White Dye Merchant.
Komoda Bamboo Strike
This Bamboo Strike is at the south end of Komoda Town in an enclosed yard. You have to liberate the town via a Mythic Tales side quest first.
Bamboo Strikes in Toyotama
Akashima Bamboo Strike
Go to Fort Ito after finishing the previous act. The Bamboo Strike is northeast of the Old Togo Rice Fields, near the Akashima Lighthouse.
Umugi Bamboo Strike
From Umugi Cove, go west along the coast just outside of town. It's on a flat section of ground by the beach.

Yarikawa Bamboo Strike
First, complete the "The Walls of Yarikawa" tale to get access to the town. This one is behind the keep at the back of the Yarikawa Stronghold.
Kushi Bamboo Strike
Locate this strike northeast of Benkei's falls and south of Little Monk's Pond, next to a watchtower on the east coast.
Kubara Bamboo Strike
This one is north of the Old Toytama Hills, west of Turtle Rock Shrine, and east of Little Monk's Pond. You'll find it by a watchtower on a high stone hill.
Otsuna Bamboo Strike
You might get this one as you are working through Act 2. As you enter Omi Village in the north, this Bamboo Strike is next to Sakai Manor.
Bamboo Strikes in Kamiagata
Kin Bamboo Strike
A small island in the middle of the lake north of Kin Sanctuary is home to the Pillar of Honor and this Bamboo Strike.

Sago Bamboo Strike
Climb to a hillside cliff south of Sago's Derelict Mine outpost and north of the Bitter Hills for this prize.

Endless Forest Bamboo Strike
Go to the far eastern side of Kin, southwest of Iwai Village, at the left-hand base of the Kin Lighthouse.
Once you've found all these locations, you'll have a big advantage: In Ghost of Tsushima, more Resolve is never a bad thing. Just remember: these locations are meant to be well-hidden — think of finding them as mini side-quests. They just add to the many hours of fun you can enjoy in this long-awaited title from Sucker Punch Productions, so get to it!