Microsoft Takes The Next Natural Step Towards The Series X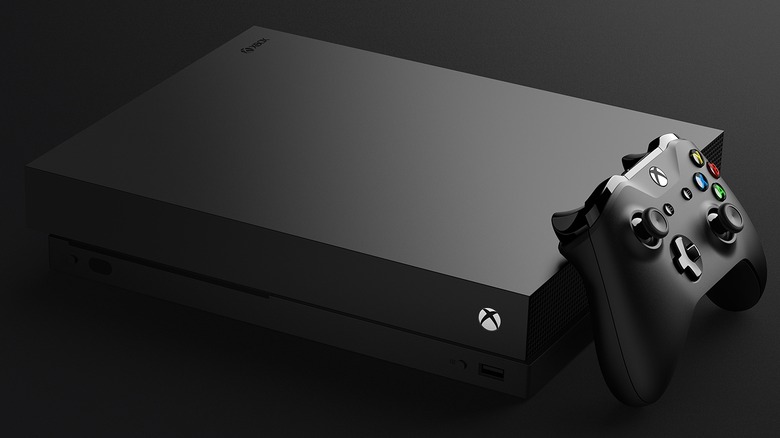 The Xbox Series X is finally arriving in stores this holiday season, but it looks as though Microsoft's current console generation is already in the process of winding down. There were rumors earlier this month that the entire Xbox One line was being discontinued, but this was shot down by a Microsoft executive. It seems that these rumors were only partially true. According to reports, two consoles from the Xbox One line have been officially discontinued: the Xbox One X and the Xbox One S All-Digital Edition.
Advertisement
However, there is some good news for fans of the Xbox One X console: there will still be one version of the console still available. While the Xbox One X and the Xbox One S All-Digital Editions are being discontinued, the standard Xbox One S will still be available for some time to come. According to an Xbox spokesperson who gave a statement to GamesIndustry.biz regarding the situation, this is all part of the plan as Xbox heads into the next console generation. 
"As we ramp into the future with Xbox Series X, we're taking the natural step of stopping production on Xbox One X and Xbox One S All-Digital Edition," the rep explained to GamesIndustry.biz. "Xbox One S will continue to be manufactured and sold globally. Gamers can check with their local retailers for more details on Xbox One hardware availability."
Advertisement
While it makes sense that Xbox would want to clear the way for the upcoming Xbox Series X, it's still kind of wild to see these versions of the console go so soon. To put things in perspective, previous consoles have held on for dear life far past the time when one would expect to see them become discontinued. For instance, both the PlayStation 3 and the Xbox 360 survived for about a decade each before Sony and Microsoft officially discontinued production on them. Heck, the PlayStation 2 lasted for over 12 years before being discontinued, giving it one of the longest console lifespans of all time. Even after production halted on the PS2, Sony continued to service the consoles as part of its aftercare programs until 2018.
However, it bears repeating that the Xbox One line isn't completely dead. It's also worth pointing out that the continued support for the Xbox One S is actually part of Microsoft's longterm plan for consumers. One of the things that the Xbox team has put a heavy emphasis on in the last several months is the idea that consumers should have a choice of when to upgrade to the next gen.
As Xbox boss Phil Spencer said just last month to the BBC, "If this is not the year when a family wants to make a decision to buy a new Xbox, that's okay. Our strategy does not revolve around how many Xboxes I sell this year."
Advertisement
Instead, Xbox's goal for the foreseeable future is to give customers more of a sense of choice in where they play their video games and access the content available to Xbox loyalists. Rather than rushing people to the Xbox Series X (which still hasn't had its price point revealed), they will have plenty of options during the transition between console generations.
Thanks to Xbox's Smart Delivery system, customers will be able to upgrade cross-gen titles when they do finally snag an Xbox Series X. For instance, if you decide to wait a bit before getting the Series X but you just have to pick up Assassin's Creed: Valhalla for the Xbox One when it drops, you're in luck. Once you finally do decide to get an Xbox Series X, the Smart Delivery system will download the latest version of the game for the Series X. Sweetening that deal is the news that Xbox is encouraging publishers to offer these upgrades for free, or at the very least at a very steep discount. 
In other words, don't panic. The Xbox One X and the Xbox One S All-Digital Editions may be ceasing production, but the Xbox One line still has life in it yet. Sure, it's always a bummer to see your favorite console getting phased out to make way for what comes next, but it's cool to see that Microsoft will still be supporting the Xbox One for the foreseeable future.
Advertisement
Microsoft has a big Xbox Series X-centric livestream event scheduled for next Friday, July 23. While it will likely have a heavy emphasis on games for the Series X, we may get more general insight as to what Xbox has planned for gamers going forward.