Xbox Must Really Not Care If You Buy A Series X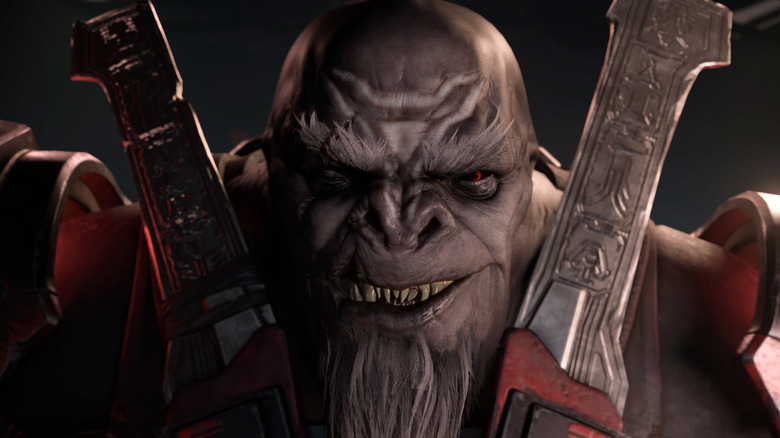 We finally got our first good look at a gameplay demo for Halo Infinite yesterday and reception was mixed. However, it turns out there were a few pretty good reasons as to why the footage displayed didn't live up to expectations. To put it mildly, it really is starting to feel like Microsoft isn't really concerned with whether or not you buy an Xbox Series X this holiday season.
Advertisement
The reactions following yesterday's Xbox Games Showcase were mixed, to say the least. In particular, while fans were excited by the prospect of seeing footage from Halo Infinite, they were much more lukewarm on the overall presentation of the game. There are some cool additions, like a new map and open world, but the graphics were seen as a step down from previous installments in the franchise. People couldn't understand how something that has been "Optimized for Xbox Series X" could look closer to something that would have been released on the Xbox 360.
Well, it turns out that it's because that demo we all saw during the Xbox Games Showcase wasn't played on an Xbox console at all. It was run on a PC. Yes, you read that right.
Advertisement
According to PCGamesN, a member of the 343 team told the press, "The game was captured from a PC that is representative of the experience that players will have on Xbox Series X."
While the game is of course coming to PC, it's still quite a shock. Microsoft showed off the flagship Xbox Series X launch title (during a presentation specifically focused on Xbox games) on a PC. It's hard not to feel like there is a lack of confidence in the Xbox Series X's capabilities. However, it could have been done just for the sake of making the livestream easier to manage.
In an interview with Inside Gaming, Xbox Marketing GM Aaron Greenberg discussed the Halo Infinite demo in particular. A few of Greenberg's comments may give us a little bit of insight into why things looked the way they did and possibly even why Microsoft chose to run the demo on a PC. He explained, "It's very hard to show the full power and graphical fidelity of what Xbox Series X will be able to deliver for you over a stream."
"The other thing I'll just say is: it is a work-in-progress," said Greenberg. "I can tell you, because we see build check-ins every week, and they make progress week after week, so between now and Holiday it's just going to get better and better." He also mentioned that the Covid-19 pandemic has slowed down a good bit of the work on the game in recent months.
Advertisement
As can be expected, the response to this revelation has been pretty divided. Some fans have come to Xbox's defense, while others are beyond frustrated with the latest news. 
One fan pointed out that the original Halo 5 demo looked significantly less polished than the final game, so people worrying about the graphics in the Halo Infinite demo may not have anything to worry about on that front. However, another fan mentioned that the game has been in development for years, so the idea of it being an early build seems a bit suspect. This isn't a terrible point, considering the game is supposed to drop in just a few months. Still, it feels like Microsoft may have made a misstep in running the game on something other than it's intended console. 
It's also worth remembering, as one fan brought up, that all of the games shown during PlayStation's Future of Gaming event were captured in real-time on a PlayStation 5 console. Then again, we also didn't see as much gameplay from a specific title during the PS5 event as we saw from the Halo Infinite demo.
Gaming YouTuber Skill Up probably put it best when they wrote, "This is super disappointing. I get that MS has a multi device strategy, but I think everyone was expecting this demo to be the showcase of Series X power. 'Similar specs' simply doesn't cut it for me."
Advertisement
At the end of the day, the Xbox Games Showcase was meant to be just that: a showcase for Xbox games. While Microsoft clearly has some surprises up its sleeve for the coming months, it's totally understandable for fans to feel a little bit misled by the presentation. This is echoing some of the feelings people have towards Xbox apparently changing its stance on exclusives. 
It all kind of puts Xbox boss Phil Spencer's comments about not being concerned whether or not people buy an Series X in a different light. It almost seems like the Xbox Series X has become something of an afterthought during its own marketing campaign. Hopefully Xbox can get its messaging cleared up relatively soon, as fans are clearly becoming a bit restless.