We Now Know Who Black Ops Cold War's Villain Is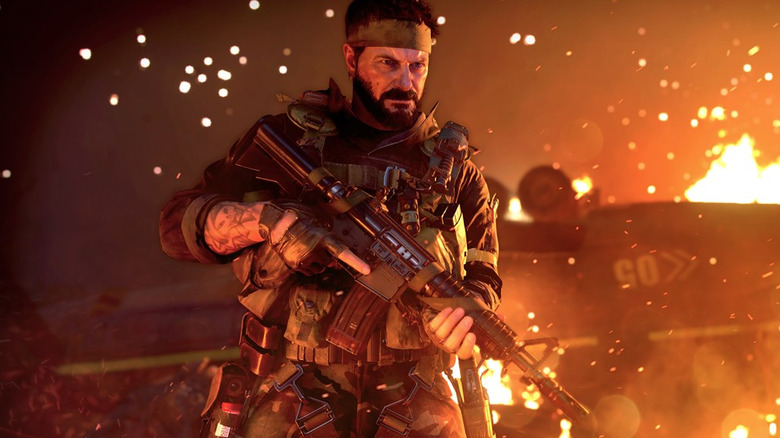 Thursday night's Gamescom Opening Night livestream revealed new footage for the highly anticipated Call of Duty: Black Ops – Cold War. Unlike the first teaser, this clip finally explained to players what kind of threat they would be facing in the new game. In the new footage, returning character Jason Hudson explains that their latest threat is a Soviet spy who goes by the codename Perseus. While players now know the name of the enemy, there are still plenty of unanswered questions surrounding the character's true nature.
Advertisement
The most interesting thing about Perseus is how long he's apparently been active. As explained in the latest trailer, Perseus first came to the attention of the United States government when he snatched some files pertaining to the Manhattan Project way back in 1943. He then popped up again in the 1960s, when he tried to coordinate the theft of a nuclear missile from the U.S. military. The events of Black Ops – Cold War take place in the 1980s, which means that a significant amount of time has passed. How could this all be the same guy? If the timeline of events is correct, then the man they believe to be Perseus would be quite elderly at this point. 
The information gleaned from the new footage leads to a few different possibilities. One is that Black Ops – Cold War could go in a totally crazy direction and actually have an octogenarian as the lead villain of the game. However, that's not terribly likely. Given the huge amount of time that has passed since the first encounter with Perseus, it's far more likely that "Perseus" is a codename that isn't unique to a single agent. Instead, it's more than likely a title passed from one person to the next over many years. Another possibility is that the original Perseus is still active, just not in the field. He could be sending others out to carry out his missions for him. 
Advertisement
Again, this is pure speculation at this point. The mystery of Perseus' true identity will probably be one of the driving narrative elements in Call of Duty: Black Ops – Cold War. Every time fans learn a little bit more about him, a ton of new questions pop up. It seems gamers will have to wait for the truth surrounding Perseus to be revealed when the game launches for multiple platforms this November.