Is Hogwarts Legacy A PS5 Exclusive?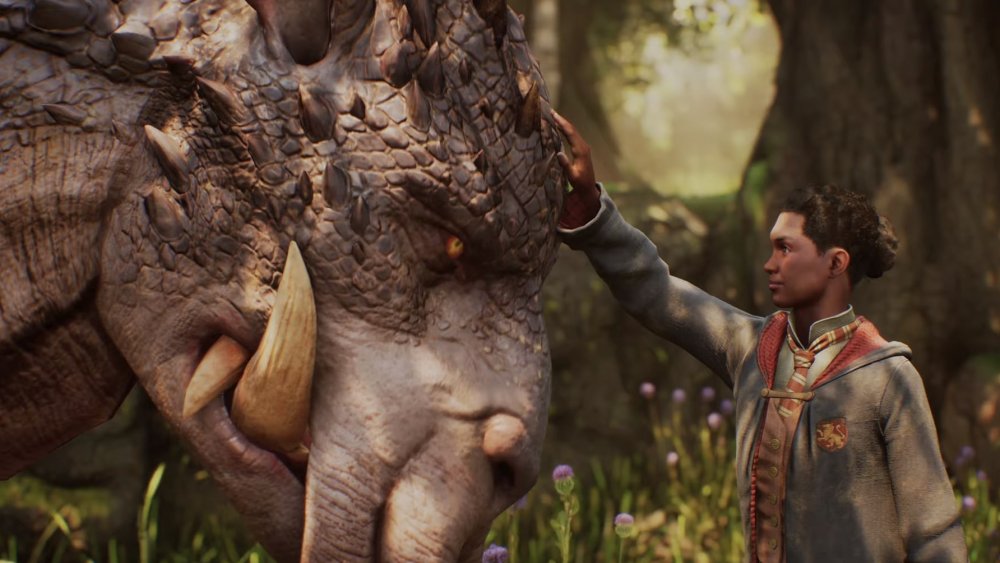 Warner Bros. Games
If you're in that wonderful intersection of gamer and Harry Potter fan, then the fact that a giant open-world video game set in the Wizarding World is on the horizon probably isn't news to you. Rumors of the title's existence reportedly go all the way back to 2018, according to The Verge. Now, that game is stepping out of the shadows. During Sony's Sept. 16 PS5 showcase, Warner Bros. Games confirmed Hogwarts Legacy is officially coming to the hotly anticipated console.
Advertisement
Hogwarts Legacy takes place at the titular school for witches and wizards during the 1800s, which should give gamers a tantalizingly unique take on the fantasy world. The entry comes courtesy of Avalanche Studios and Portkey Games, a Warner Bros. Interactive Entertainment label that has previously worked on a number of Harry Potter mobile experiences.
The fact that Sony made the announcement during its PS5 showcase begs the question: will Hogwarts Legacy be exclusive to its next gen console? Or will it launch on additional platforms?
Which platforms will Hogwarts Legacy release for?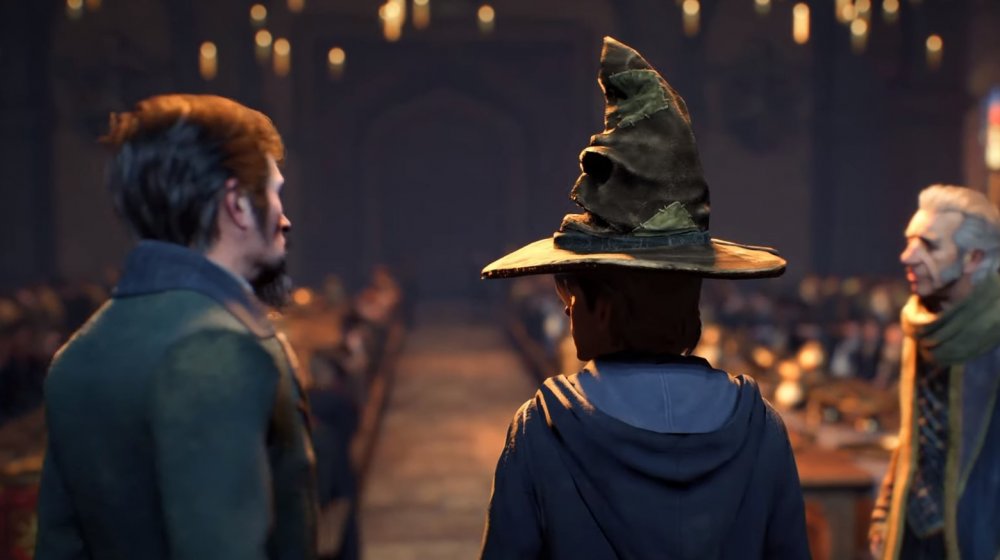 Warner Bros. Games
Based on everything shown off during the reveal, Hogwarts Legacy seems poised to give Harry Potter devotees something they've long dreamed about. The title will let you create a wizard in training and enroll in Hogwarts to set out on your own magical journey. Not only can you expect an engaging story and intricate magic mechanics, but what looks like a massive, open-world environment encompassing the school and beyond.
Advertisement
Furthermore, the reveal trailer puts a strong emphasis on the idea of the player character affecting the legacy of Hogwarts, as the title of the game alludes to. Exactly how the devs plan on tying in the stories that take place after the timeline of Hogwarts Legacy remains to be seen, but it teases an ambitious narrative vision.
Thankfully, PlayStation 5 owners won't get to have all the fun. Hogwarts Legacy launches in 2021 for PS5, Xbox Series X, PC, PS4, and Xbox One.