Robert Balkovich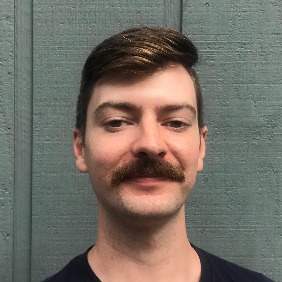 School
The Pratt Institute
Expertise
Prestige Detective Dramas, The World Of Westeros, Reality Competition Shows
Robert has been a film and TV buff since he was a teen renting Quentin Tarantino movies and "Twin Peaks" DVDs at Blockbuster.

Before working for Looper, Robert was a regular writer for The Film Experience and published work in Vulture and PopMatters.

Robert's writing has received personal shoutouts from Kathy Griffin, "Daredevil" showrunner Steven S. DeKnight, and actor Mary Lynn Rajskub.
Experience
Robert Balkovich has been working as a freelance writer and editor for over ten years. In addition to taking jobs doing copywriting for real estate listings and sneaker retail websites, he has consistently parlayed his love of pop culture into writing that has appeared in The Film Experience, Vulture, Boing Boing, and PopMatters, among other publications. Robert is a frequent guest on the All Things Cozy podcast, and for a period was the co-host of the Good For Her! podcast along with Matt Harkins and Viviana Olen of the Tonya Harding Nancy Kerrigan 1994 Museum (THNK1994). In his spare time, he writes fiction.
Education
Robert attended a workshop heavy fiction writing program at the Pratt Institute in Brooklyn, NY, and graduated with a BFA.
Stories By Robert Balkovich