Robert Balkovich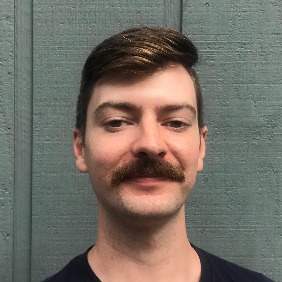 Expertise
Travel, Film, TV, Culture
Robert studied under writers such as Samantha Hunt, Leigh Newman, Priscilla Becker, and Jonathan Santlofer.

He worked in marketing and PR for DK Publishing, handling everything from writing newsletters to organizing trade shows.

He writes essays on film and TV analysis in his spare time.
Experience
Robert Balkovich is an Oregonian and the co-author of several Lonely Planet guidebooks, including editions covering Brazil, New York, South Africa, and Seattle. His writing has also appeared in Vulture, Pop Matters, The Film Experience, and Boing Boing. In addition to his writing credits, Robert is a frequent guest on the All Things Cozy podcast, and for a period was the co-host of the Good For Her! podcast along with Matt Harkins and Viviana Olen of the Tonya Harding Nancy Kerrigan 1994 Museum (THNK1994). He has a BFA in Writing from the Pratt Institute in Brooklyn, NY where he lived for a decade.
Education
Robert attended a workshop-heavy writing program at The Pratt Institute.
Stories By Robert Balkovich