Xbox Series S Already Got A Price Cut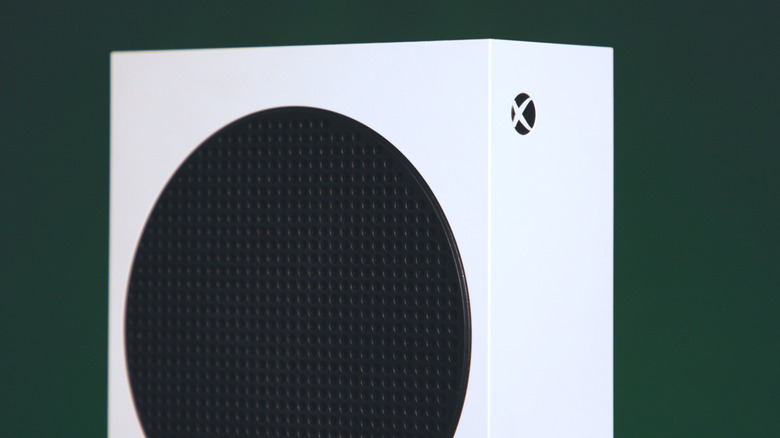 The launch of the Xbox Series X and Series S is less than two months away, but it looks as though Microsoft still has plenty of surprises in store for fans. Japanese gamers recently learned that the Xbox Series S has already received a bit of a price cut. It was revealed through Xbox Japan's official Twitter account that the all-digital console will now be sold for 29,980 yen (approximately $285 USD).
This new price cut will actually make the Series S cheaper in Japan than it is in the states, where it's currently priced at $299. It has been pointed out by Japanese gaming site My Game News Flash (translation via Kotaku) that this is also lower than the console's original announced price in Japan. The Xbox Series S was previously listed at 32,980 yen (approximately $313 USD). 
It remains to be seen whether or not Xbox Japan will also announce a similar price cut for the Xbox Series X. In the meantime, it seems that Japanese fans are getting one heck of a deal when it comes to Xbox's new budget console. 
One of the most surprising things about this price change is that it has been done without much in the way of fanfare. There was the announcement tweet from Xbox Japan, but not much else. This is an especially strange tactic since it was previously announced that Microsoft had no plans to discuss anything related to its next-gen consoles during this month's Tokyo Games Show. This was disappointing news for fans who were hoping for a reveal of the still-unannounced Series S console. Now, big Series S news has just been shared on Twitter, rather than during the highly-watched TGS. 
Perhaps the fact that the Series S leaked prior to Microsoft's official announcement has changed the company's marketing plans going forward. Whatever the case, it's odd to have a relatively big announcement like this being made in such an underwhelming fashion. Maybe the plans really have changed, and Xbox Japan could be looking into making more of an aggressive push to get the new consoles into the hands of Japanese gamers.
If nothing else, the lower price point and the way it was announced may simply be indicative of how the Xbox brand is perceived in Japan. To put it plainly, Xbox isn't nearly as popular in Japan as it is in the United States. Last year, CNBC published a report from the International Data Corporation that indicated "Of the 46.9 million Xbox Ones sold worldwide through the second quarter of 2019, just 0.3% of them have been in Japan." This was corroborated by VentureBeat's Dean Takahashi, who told CNBC, "Japan is still a problem [for Microsoft]."
However, despite the relative lack of fanfare surrounding the Japanese launch of the Xbox Series X and Series S, this price cut is still a good thing. The affordability of the console could actually help move more units in Japan. By positioning the Series S console for a worldwide release and a lower price point in Japan, there's still a chance that Xbox could see more success with its new console than in previous generations.
It is worth noting that the Xbox brand does seem to be on somewhat of a rise in Japan, at least in recent months. While the previously mentioned Tokyo Games Show presentation was mostly focused on promoting and celebrating Japanese creators, Phil Spencer did chime in with his thoughts during the livestream. 
According to Spencer, Xbox has learned from its past missteps, and he referred to Japan as the company's "fastest-growing region." Spencer also noted that the Japanese launch of Xbox Game Pass last April has made a huge difference in the brand's success in Japan. Spencer said, "We've seen more players on Xbox devices, games, and services than in any time in our history in the market," with an 82% increase in MAU (monthly active users).
The Xbox Series X and Series S launch worldwide on Nov. 10, 2020. Sales for the Xbox Series X and Series S have already been very strong in the United States, so far. Pre-orders for the console sold out very quickly, although it has been reported that many people may have accidentally purchased an Xbox One X instead of an Xbox Series X. That bit of confusion hasn't quite been cleared up, but the sales spike was probably very exciting for Microsoft. 
While it would be easy to see the price cut of the Series S as a sign that Xbox isn't terribly confident in the system's performance in Japan, it does seem like Xbox is actually finally turning things around in one of its most elusive markets.