Xbox Fans May Be Disappointed By This Tokyo Game Show News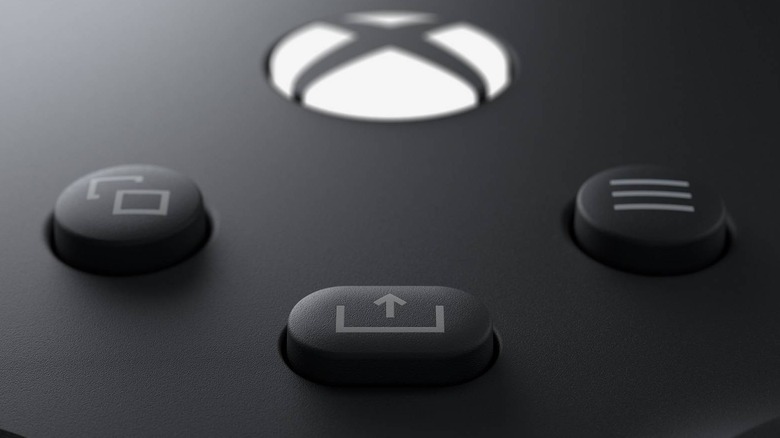 The 2020 Tokyo Game Show is fast approaching. It was recently announced that there would be an Xbox showcase event to open this year's Tokyo Game Show, but there wasn't much information beyond that. There were hopes that fans would finally get new info on the upcoming Xbox Series X. Now it has been confirmed that this Xbox showcase will probably be a big disappointment for many gamers.
In a post to Twitter, Xbox confirmed that Xbox Japan would be heading to this year's Tokyo Game Show. The tweet also gave fans an idea of the kinds of things that Xbox Japan would be bringing to the table at the Tokyo Game Show. There are actually more than a few things that Xbox Japan hopes to accomplish at the Tokyo Game Show, but they're probably not what you would expect.
The main purpose of Xbox Japan's presence at the Tokyo Game Show is "Celebrating Japanese game creators & games," according to the tweet from Xbox. Two of the major focuses for Xbox Japan's presentations will be Microsoft Flight Simulator 2020 and Minecraft. Xbox Japan will cover information pertaining to updates coming to Microsoft Flight Simulator 2020 and there are plans to highlight some of the creative work accomplished by the Japanese Minecraft community.
While that sounds like it could be a fun time for fans of those games, there was another part of the announcement that has left many fans feeling more than a bit let down. According to the Xbox Twitter account, fans should not expect any kind of news involving next-gen consoles. In other words, if you were hoping to tune into the Tokyo Game Show and finally get a release date announcement for the Xbox Series X, then you will be sorely disappointed.
This also means that there will be no confirmation of the existence of the Xbox Series S. This seems extra strange, considering the fact that people are starting to find white controllers that seem to belong to that long-rumored companion system for the Series X. It sure seemed like an official announcement for that console was just around the corner. For now, gamers will have to continue to wait.
According to Japanese website Game Watch (translation via GamesRadar+), the showcase was originally announced with the promise that it would show off "content that everyone who loves games can enjoy." While that was super vague, plenty of people started to get their hopes up for certain announcements regarding next-gen consoles.
While it's obviously disappointing that fans won't be receiving any significant updates related to next-gen consoles from Xbox, there is still a positive way to look at this announcement. As has been pointed out by a few fans on social media, Xbox has helpfully set proper expectations for how this event is going to play out when gamers do tune in. The news here is a bummer, but it's probably better than letting tons of gamers watch a broadcast where they're expecting something that won't end up being covered. After all, Twitter had a field day with that super-dry PS5 tech presentation back in March.
Others think that this has less to do with setting proper expectations and more to do with both Sony and Microsoft waiting in a "standoff" to see who will announce a console price first. The thinking here is that the company that announces its prices second could have an opportunity to undercut its competitor in price. Whatever the case, the time before that "Holiday 2020" release window is growing shorter by the day.
Still, the Xbox Series X comes out in roughly two months. Following the news that the Series X's flagship game, Halo Infinite, would be delayed until sometime next year, Xbox seemingly threw fans a bone and narrowed down the release window of the Series X. We now know that it will hit store shelves in November. With that in mind, one has to wonder just how close to the wire Xbox is willing to wait for before dropping any more significant updates.
Held on September 23-27, this year's Tokyo Game Show will follow the example set by many other conferences of its type this year. Rather than allowing any kind of in-person attendance, the Tokyo Game Show will instead be broadcast live on the official Tokyo Game Show website. This will allow curious gamers to tune in and see the entirety of the conferences programming. A similar tactic was recently taken by this year's DC FanDome and GamesCom conferences, with varying degrees of success. However, it should be noted that the Tokyo Game Show will only be broadcast in Japanese.