The Iconic Multiplayer Shooter That's Currently Killing It On Steam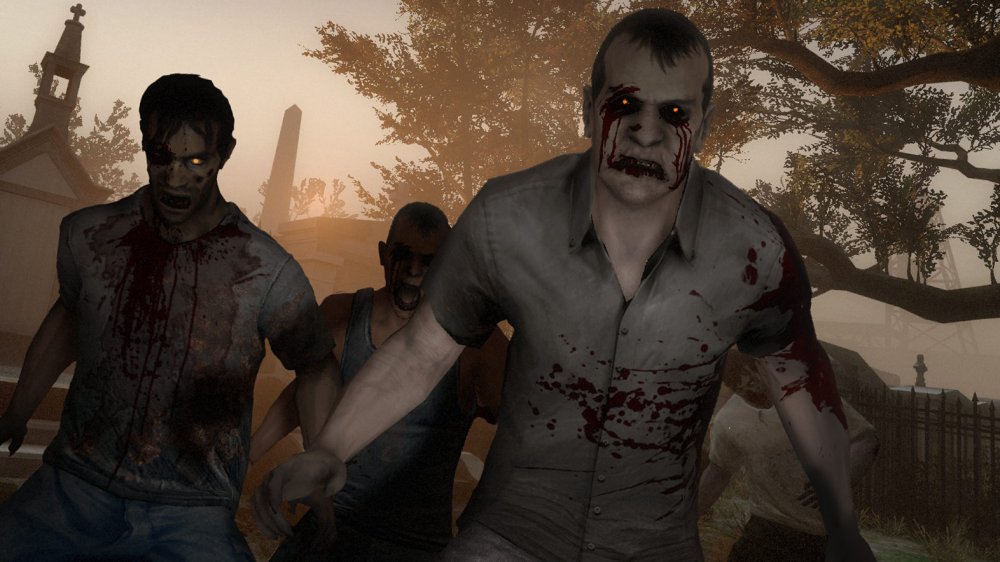 Valve
Never underestimate the power of new content, even in games that have seemingly moved past their prime.
2020 has proven an interesting time for gaming. Indie darling Among Us experienced a surge in popularity in September 2020, to the point that its developers canceled a proposed sequel in favor of producing more modes and maps for the title, all but securing its continued acclaim. Battle royale newcomer Fall Guys secured the attention of console players — especially those who play the game through PS Plus. And this only scratches the surface of the numerous bombshells that have dropped this year.
Continuing the trend of unexpected breakout hits, an older title is making waves among PC gamers. This multiplayer offering, which is synonymous with Steam and the company behind it, is undergoing a renaissance — all thanks to new DLC. What could this game be, and why is a fancy new content update attracting hordes of gamers?
Left 4 Dead 2
Left 4 Dead 2 launched at the tail end of 2009, but its community is far from dead. On Sept. 24, the game received a massive update titled The Last Stand. This patch is probably why the game reportedly hosted as many as 60,000 players the same day — a number that peaked at over 80,000 within 24 hours of this writing.
A community-made update, The Last Stand is a celebration of the Left 4 Dead 2 fandom. Countless gamer-sculpted maps, melee weapons, and animations have been added — as well as unused dialogue that was once lost to development history. But best of all, Left 4 Dead 2 is in the middle of a free weekend sale. You can play the game for no money down until Sept. 28, as well as buy it for less than a cup of coffee at $1.99. At a price that low, Left 4 Dead 2's population will likely continue to grow.