The Creepy Adventure Game That's Really Cheap On Nintendo Switch Right Now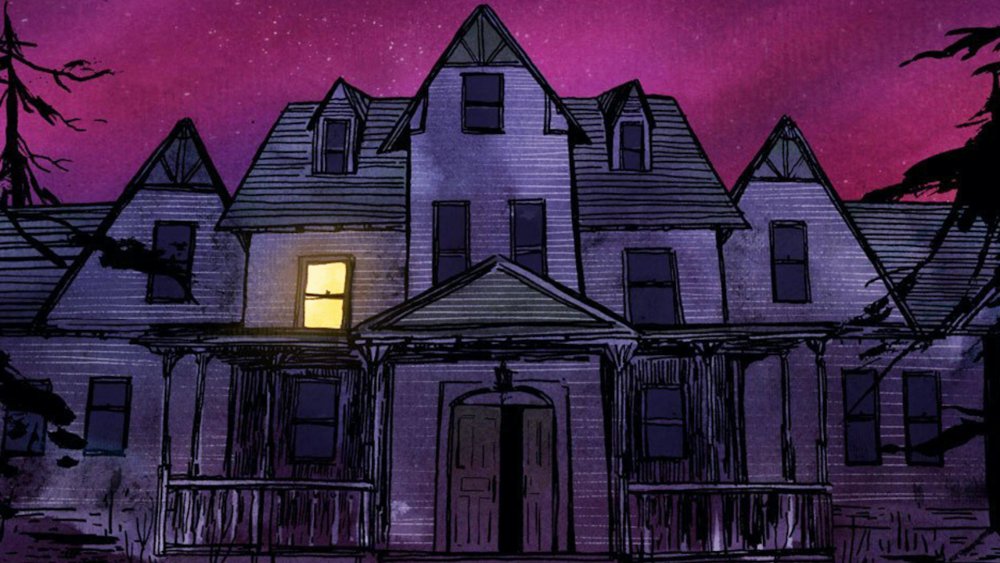 Originally released in 2013, Gone Home tells the story of a young man who returns home from school, only to find that not all is as it seems. Players must unravel the mystery of what happened to the lead character's family by going through the letters and belongings they've left behind. 
Gone Home was published by Annapurna Interactive, the company behind the upcoming adventure game, 12 Minutes, which features an all-star cast. While you wait for that game to finally arrive, it might be the perfect time to check out Gone Home for the first time, or to revisit it and see if you can find new secrets. For the next eight days, Gone Home has been marked down to only $4.49 on the Nintendo Switch eShop. 
The Nintendo Switch version includes the full original game and plenty of other goodies, including behind-the-scenes commentary from the game's creators. If that isn't enough to convince you to go ahead and snag it, here's why you should check out Gone Home while it's on sale.
Why Gone Home?
Annapurna Interactive
Gone Home has received stellar reviews from game critics since its initial release. Most notably, USGamer gave the PC release of Gone Home a perfect score, complimenting the depths of its narrative and the ambient music score by Chris Remo. Gone Home was also named Polygon's 2013 Game of the Year.
The later Nintendo Switch version of Gone Home has also been the subject of particular praise. Of the game's storyline, Destructoid noted, "not many games have accomplished what it has in terms of a slice-of-life, heartfelt story that comes together in a realistic environment."
The Switch port came out about 5 years after the game's original debut, which gave the developers plenty of time to iron out a few kinks. Also, critics have noted that the Nintendo Switch allows players to have a much more intimate experience with the game, particularly in handheld mode.
Gaming Nexus wrote, "There is no denying ... that the versatility offered by the Switch version fits the calm nature of the walking sim, whether it is played docked or not—plus it's just plain cool to experience the story in such close quarters."