Tekken Breaks Its Silence On Real Life Mist Trap Throw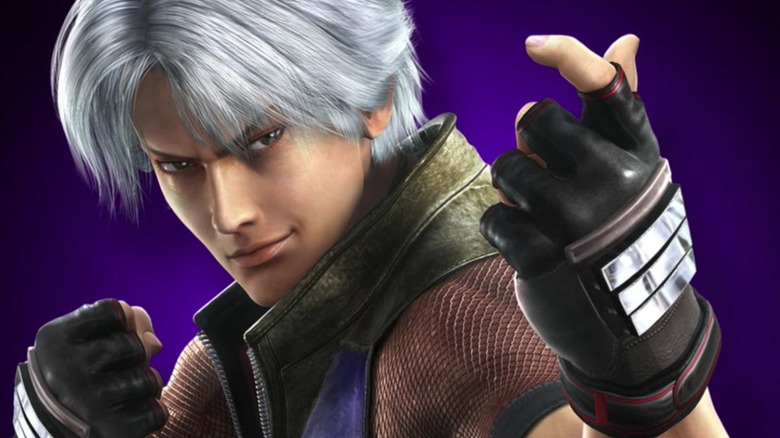 Namco
Life sometimes imitates art. In fact, it happened on Saturday, Oct. 10, during an Ultimate Fighting Championship match between middleweight stars Joaquin Buckley and Impa Kasanganay. The two were participating in UFC Fight Island 5, a mixed martial arts competition taking place on Abu Dhabi's Yas Island, within the United Arab Emirates. Basically, Buckley executed a move so stunning that it was hailed by MMAFighting.com on Twitter as the "KO of the year." It said, tagging Buckley, "That's it, it's decided, take a bow." 
While Buckley himself called the move "Wakanda-style" during a post-game press conference, evoking Marvel's Black Panther as played by Chadwick Boseman, keen-eyed video game fans soon had another comparison to make. They noticed that the knockout in question looked a lot like Tekken character Lee Chaolan's Mist Trap Throw.
Kasanganay was previously unbeaten before Buckley made the perfect Mist Trap Throw during the second round of the fight. The move basically happened like this: Kasanganay caught Buckley's foot as he tried a body kick. Instead of trying to free himself, Buckley spun his leg around, jumped and executed a 360-degree spin kick with his other leg to Kasanganay's jaw. The move completely knocked out his opponent. UFC called it "the most unbelievable KO in UFC history," using all caps to emphasize its importance.
The Mist Trap Throw has been part of the Tekken universe (now on Tekken 7) since the early days. One of Lee Chaolan's secret weapons, it's a "Just Frame" move that requires you to push a particular button specifically during one frame in order to use the move's special properties. These moves can be difficult to pull off, which means there are numerous YouTube videos devoted to how to get Lee Chaolan to use it consistently and well. Timing is key for this kick, which can quickly surprise your opponent after he or she thinks you've been blocked. The move looks almost exactly like Buckley's, although sparks did not fly off Kasanganay's face when Buckley made the KO in real life. 
Following Buckley's KO in the fight, it went viral. The UFC's tweet had a video attached to it, which has more than 12.7 million views. On Instagram, one comment pointed out that Buckley had fewer than 4,000 followers prior to the fight — he's now at 67,000. The kick has influenced Buckley's future, as he sees it: He said in a post that "A LifeTime Of Work, Struggle, and Pain Was Put Into One Kick For This One Moment To be Given One Chance To Change My Life."
Kasanganay also had a statement to make following the event, which he posted to Instagram. He said it was an honor to fight against Buckley, calling the kick a beautiful shot and adding, "Way to fight."
Naturally, a fight-ending kick that seems to perfectly mimic a fighting game move eventually got the attention of the makers of that game. A user named @high_light apparently edited together footage of the fight with part of a tutorial on Lee Chaolan's Mist Trap Move, juxtaposing the images so that people could see how similar they were. Then, @high_light posted this video to Twitter on Oct. 12, saying, "Buckley landed literal tekken sh*t last night." Namco-Bandai's Tekken Twitter account eventually retweeted this post with a short and succinct caption: "*clears throat* 𝙆.𝙊."
In response, fans remarked on the precision of Buckley's actions and wondered if he'd been playing the game himself. Some posted gifs of fighting game characters such as Lee approving the move. However, many just pointed out how very cool that K.O. was. "He clearly only had a pixel left," one Twitter user said, while the roommate of another opined, "the difference is in tekken that guy gets back up." Of course, there was also some shock that a move from a fighting game could be done so perfectly in real life.
Tekken's post is still helping to spread the news about this amazing K.O. to another audience, making it even more viral. Meanwhile, there's been no hint from Buckley that he's ever played a game of Tekken ... but maybe he should. Perhaps he could get inspiration from another move or two in the Tekken universe and amaze everyone again during the next UFC fight he participates in.