Xbox Game Pass Is Getting This Award-Winning Platformer Very Soon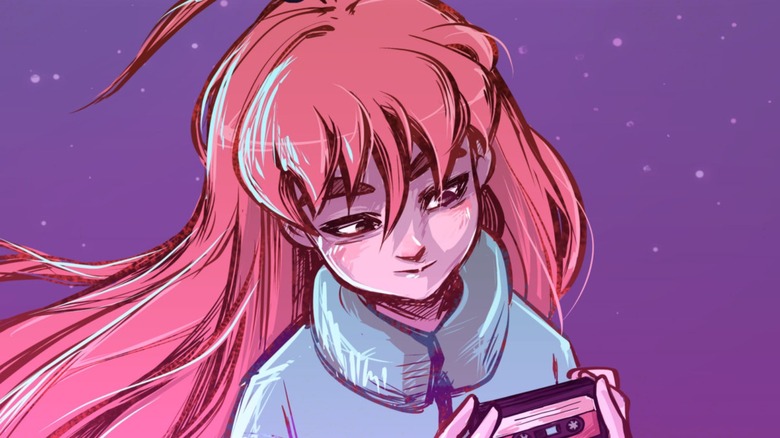 Matt Makes Games Inc.
The Xbox Game Pass keeps getting better. Microsoft has announced that it will be adding a number of games to the Xbox's subscription service over the next few weeks, including the 2018 indie platformer Celeste. Celeste will be available starting Nov. 5 for consoles, PCs, and Android devices via the cloud. 
In case you haven't jumped on the Xbox Game Pass bandwagon yet, this may be a good time to do it. With your Xbox Game Pass subscription, you get access to more than 100 games, including Xbox Game Studios releases on the day they come out. You also get discounts and deals for $9.99 per month on consoles, PCs, and Android devices. There's a $1 deal for your first month if you choose to get a PC membership. And, right now, if you get the Xbox Ultimate Game Pass, which costs $14.99 per month, you'll pay just $1 for your first month. The Ultimate subscription includes everything in Xbox Game Pass and your Xbox Live Gold membership but also includes additional games and free perks, such as in-game content.
As a subscription service, Microsoft can keep the collection of games fresh and fun. And for November, community manager Megan Spurr said the focus is on "comfy games, remastered classics, spooky adventures, and more." Celeste, as a title that has received a 94 on Metacritic (although the PC version scored 88) and has gotten positive ratings from 97 percent of more than 23,000 Steam users, is one of the highlights. Celeste offered nine DLC chapters and ended its story in 2019.
Celeste got the No. 40 spot on Polygon's The 100 best games of the decade (2010-2019) list, and IGN's review called the title "a surprise triumph" for its "incredible platforming and emotional story" along with a pitch-perfect soundtrack. In its first year of release, Celeste sold more than 500,000 copies, according to director, designer, and writer Maddy Thorsen.
But Celeste isn't the only game coming to Xbox Game Pass, and there are plenty of other interesting titles that will be available soon. These include:
Carto, a brand-new puzzle-adventure game from Sunhead Games, out on Oct. 27
Three remastered LucasArts classics from Double Fine – Day of the Tentacle Remastered, Full Throttle Remastered, and Grim Fandango Remastered – are all available on Oct. 29
The first four games in the Five Nights at Freddy's series from 2014-2015 are available on Oct. 29
PlayerUnknown's Battlegrounds' new season begins Oct. 29; it has been available through Xbox Game Pass but is coming to Android devices via the cloud on Oct. 29
Rogue-like platformer ScourgeBringer has been available on Xbox Game Pass but is coming to Android devices via the cloud on Oct. 29
Unruly Heroes, a 2019 action platformer based on the 16th century Chinese novel Journey to the West, arrives Nov. 5
Helicopter shooter Comanche is coming Nov. 5 to PCs only
Deep Rock Galactic, a first-person shooter with 1-4 player co-op featuring dwarves, caves, space mining and alien monsters, is available Nov. 5
Eastshade, an open-world first-person painting exploration game is available Nov. 5
Knights and Bikes, a mostly well-reviewed Goonies-inspired action-adventure set in Britain in the 1980s featuring bikes, frisbees, geese, treasure-hunting and friendship, is available Nov. 5
Ark: Survival Evolved: Explorer's Edition, which combines the base game (already available) with three expansion packs: Scorched Earth, Aberration, and Extinction for up to 900 hours of gameplay, will be available all together or separately on Nov. 17
Additionally, other games now available on the Xbox Game Pass include Tom Clancy's Rainbow Six Siege, Vambrace: Cold Soul and Dishonored 2 for Android via the cloud. 
A number of events are currently taking place through the subscription service as well. You can participate in the Ark: Fear Evolved 4 event until Nov. 6, the Dead by Daylight: The Eternal Blight Event through Nov. 4, The Elder Scrolls Online: Witches Festival through Nov. 3, Fallout 76: Fasnacht Parade from Oct. 30 through Nov. 2, and the Minecraft Dungeons Apocalypse Plus Difficulty & Spooky Fall Limited Time Event from Oct. 26-Nov. 3.
This month, if you're a Game Pass Ultimate member, your perks include the October Horror Pack and the Flower Child Pack in PlayerUnknown's Battlegrounds, a Dead by Daylight Curtain Call Bundle, a Warframe Gauss Bundle, and a free movie rental of the zombie comedy Warm Bodies. All are available starting Oct. 29. Of course, Xbox will be taking some games away as well. Say sayonara to After Party, Lego Star Wars 3, Rise & Shine, Tacoma, The Lord of the Rings: Adventure Card Game, and The Red Strings Club on Oct. 30.