What Nintendo's Shift Towards Cloud Gaming Could Mean For The Switch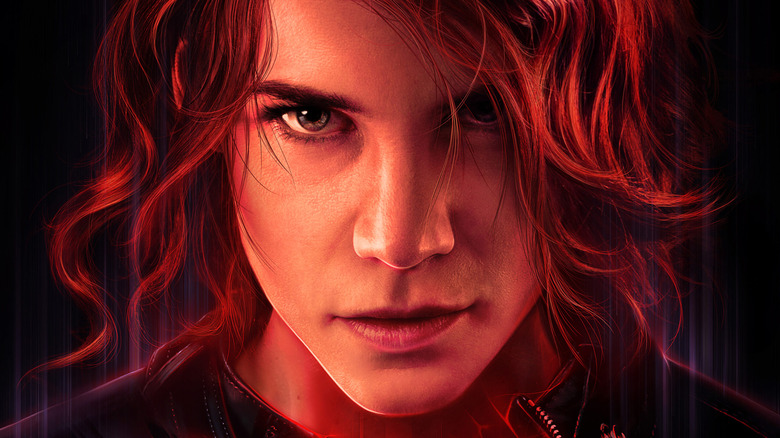 505 Games
In a Nintendo Direct Mini presentation on Oct. 28, Nintendo announced the arrival of Remedy Entertainment's Control: Ultimate Edition for the Nintendo Switch using a cloud delivery system. Control: Ultimate Edition is the first cloud-based gaming experience available for Switch owners outside of Japan and will be followed by Hitman 3 in a pivot by Nintendo towards offering more cloud services.
Many companies have been expanding their ability to deliver games to consumers using cloud technology that streams games from a server directly to a user's device — much like Netflix streams movies and shows. The advantage of cloud gaming is that it can make technically demanding games playable on lower-spec hardware, such as mobile devices, low-end laptops, and older consoles, such as the Switch. Services such as Google Stadia, Microsoft's xCloud, Sony's PS Now, and Amazon Luna all offer diverse game libraries for monthly subscription fees.
Nintendo has been experimenting with cloud gaming since 2018 when it released Resident Evil 7: Biohazard and Assassin's Creed: Origins in Japan for the Switch using the Ubitus GameCloud service. While both titles were high profile launches, the limited market they were available for made these efforts seem more like a trial run than an entirely new service.
The arrival of Control: Ultimate Edition streaming on the Switch for a worldwide audience signals a more significant commitment from Nintendo towards embracing a cloud distribution strategy. Gamers in Asia, North America, and parts of Europe can download a small app from the Nintendo eShop and play Control: Ultimate Edition on their handheld Switch or TVs.
Streaming Control: Ultimate Edition from Ubitus GameCloud service also means gamers can experience graphics that normally would be impossible on the Switch. The cloud version offers two visual settings: an enhanced graphics mode that runs at 30fps with advanced ray tracing and an enhanced performance mode that turns off special effects but runs at 60fps. Switch owners can try the game for free for up to five minutes to test their internet connection and then purchase the $39.99 Access Pass to play the entire original game as well as both expansion packs.
It appears that the most immediate impact of Nintendo's move to embrace cloud gaming could be a bigger offering of third-party titles that gamers wouldn't expect on the Switch. After all, all of the current and planned cloud-based games come from publishers outside of Nintendo, and the service depends on a partnership with a third-party cloud software company, Ubitus. In fact, Ubitus CEO Wesley Kuo stated that its goal was "to bring more and more exciting major titles to the cloud and share with gamers around the world."
Whether this means porting new titles to Nintendo platforms or taking high profile Nintendo games and making them playable on the cloud remains to be seen. However, Nintendo has traditionally focused its internal resources on franchises and technology that it has complete control over. The rumored Nintendo Switch Pro, for example, could use cloud gaming services to increase performance. If Nintendo decided to pursue a more integrated approach to cloud gaming, such as offering its next Mario or Zelda title through the cloud, it might choose to develop its own infrastructure.
Nintendo's new focus on cloud services could have ramifications for indie developers who have used the Switch as a platform for sharing low budget games. As the console has accumulated a larger catalog of titles, it has already made it harder for smaller developers to make their work visible. If those developers have to compete with Nintendo's biggest games and AAA releases that typically wouldn't even work on the Switch, it could make the platform much less attractive to indie creators.
The possibility that Nintendo may lean into its own cloud gaming service also makes the new marketplace that much more divided. As recently as 2018, Xbox head Phil Spencer's comments about bringing the Xbox Game Pass to "every device" led to speculation about whether the service might run on other consoles, including the Switch. While that possibility was always a long shot, proprietary cloud services on different consoles now seem less likely than ever.
Only time will tell how Nintendo's new cloud services will shape the company's future and video games in general. For now, Switch owners can enjoy Control: Ultimate Edition, look forward to Hitman 3 and possibly even Resident Evil 3 Remake (if the mockup art found by a ResetEra user holds any weight).