These EA Games Will Get Next-Gen Upgrades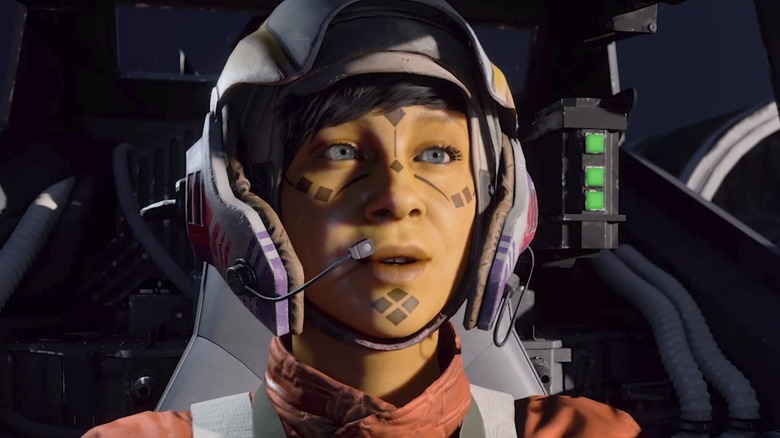 Electronic Arts
Backwards compatibility is a serious issue for many gamers. After spending years with a console and its game library, many players want to know that they'll be able to play some of their old favorites on the next platform to come along. Both Xbox and PlayStation are exploring Smart Delivery as a way to upgrade current-gen games to the next level. Today, EA finally announced to gamers which of its current titles are going to be included in its next-gen upgrade plan. Some of these games will be receiving full upgrades, while others will be backwards-compatible games receiving some much-appreciated performance boosts.
Advertisement
First up is Star Wars Squadrons. According to EA, both the PS5 and Series X|S versions of Squadrons will have improved lighting, but the resolution and framerate of the PS5 version will be comparable to the PS4 Pro release. On the plus side, EA promises that gamers will be able to pit their skills against one another on PS4, PS5, Xbox One, and Series X|S through cross-platform play.
Apex Legends is also getting the next-gen treatment with "a performance boost up to 1440p." This will be exciting for gamers who are ready to dive into Season 7 of Apex Legends, which recently introduced a brand new playable character named Horizon. Apex Legends also supports cross-platform play, ensuring that no legend gets left behind.
Advertisement
The next-gen version of The Sims 4 will launch alongside the game's newest expansion pack, Snowy Escape. EA also announced that The Sims 4 will also receive faster loading times and smoother framerates on next-gen consoles.
Four major EA sports titles will be making the jump to next-gen consoles, as well: EA Sports UFC 4, NHL 21, Madden NFL 21, and FIFA 21. According to EA, "all three new platforms [deliver] improvements to load times as well as better framerates."
For fans chomping at the bit to play Madden NFL 21 and FIFA 21 on new consoles, EA confirmed that gamers will get free upgrades for their current-gen copies on Dec. 4, 2020. This counts for gamers who purchased a physical copy of those two games, even if their next-gen system is one of the disc-less consoles. According to EA, gamers simply have to contact the company to receive an upgrade code.
Need For Speed Hot Pursuit Remastered is the final game on EA's list, and it also has crossplay support. In addition to the next-gen releases of the game, Nintendo fans may be excited to learn that it is also coming to the Nintendo Switch.
Enhancements may vary from game to game, but EA seems confident that gamers will be pleased with the results of its upgrade plan. Both the Xbox Series X and Series S launch Nov. 10, followed by the PlayStation 5 on Nov. 12.
Advertisement