Why Fans Are In An Uproar Over Apex Legends Season 7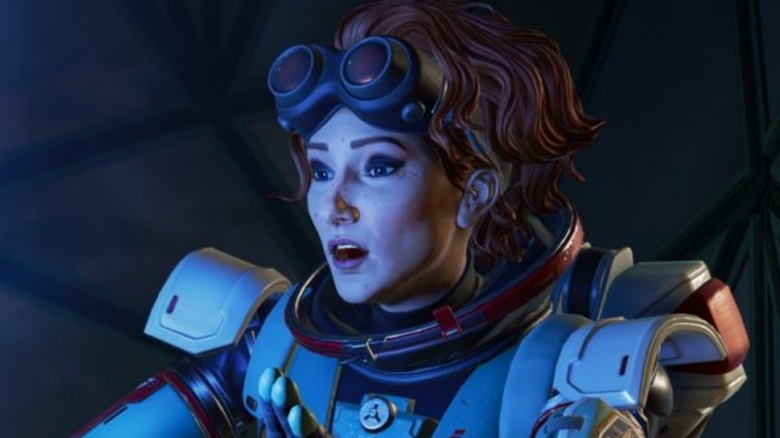 Electronic Arts
Hopes for Apex Legends' new season have been high, with the arrival of a long-anticipated new map, Olympus, as well as the introduction of a new legend, the gravity bending Scottish scientist, Horizon. However, Season 7 also introduced a significant revamp of the Battle Pass system, which has been criticized by Apex Legends players as slowing down the pace of level progression and making the game too "grindy."
Advertisement
A few days before the launch of Apex Legends Season 7 on Nov. 4, Geoff Harrison, a senior project manager at Respawn Entertainment, took some time to explain the changes to the Battle Pass system. The new design eliminated the collection of challenge points earned towards reaching the next Battle Pass level. Instead, Battle Pass progress is represented by the collection of Stars, each of which is 10% of a level. When a player collects ten stars, they reach the next level, and the meter resets.
The new system also eliminated recurring weekly challenges, which have folded into daily challenges. Progress on recurring daily, unique weekly, and event challenges are tracked in the new challenge tracker, prioritized in a list by closest to completion. All of these changes, Harrison explained, were made "to make Battle Pass progression more streamlined and rewarding."
Advertisement
Unfortunately, "streamlined" and "rewarding" are not adjectives much of the Apex Legends community has used to describe the new system. One post on the Apex Legends subreddit, which has received over 10,000 upvotes, said quite the opposite before diving into specifics about how rewards have been drawn out. For example, the post shows that respawning five teammates used to give players a Battle Pass level. Now, respawning 15 teammates earns players two stars – which is only 20% progression on a single level.
It isn't just high-level Apex Legends players upset that it will take them longer to get to the coveted level 110 who are in an uproar. Another Redditor, Sp00kyGaamer, did some more work with the numbers to explain that the new Battle Pass system will require casual Apex Legends players to play almost every day of the 88 day season to reach high levels.
All of this controversy arrives alongside Apex Legend's recent debut on Steam, details regarding its next-gen upgrade, and the introduction of crossplay between PlayStation 4, Xbox One, and PC. Some gamers have speculated the tougher leveling tier is to convince new players to spend money on the Battle Pass, although this may backfire for Respawn, with many encouraging others to vote with their wallets.
Advertisement