Spider-Man Remastered Removed This Easter Egg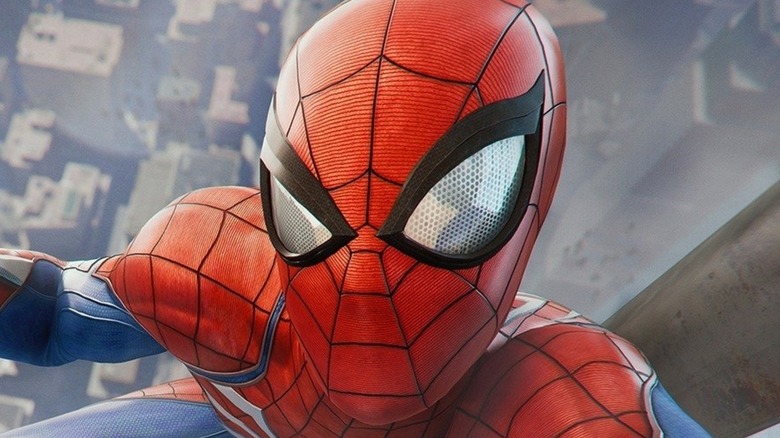 Sony Interactive Entertainment
Update 11/11/20: IGN's Jonathon Dornbush has discovered that the full original "West Coast" dialogue is actually still intact. The line may be interrupted by other characters or activities in the game, like a crime-in-progress.
Spider-Man: Miles Morales is finally starting to get into the hands of fans, along with a PS5 optimized version of its predecessor, Marvel's Spider-Man Remastered. Critics have responded positively to Miles Morales, but fans have begun noticing some odd differences in the remastered first game. And no, it's not just the major change to Peter Parker's face. A particular line of dialogue has been altered from the original version of Spider-Man Remastered.
The change has been pointed out by Kinda Funny's Greg Miller, who posted a clip of Spidey traversing New York City and taking in the sights. In Marvel's Spider-Man, players are rewarding for seeking out various landmarks and taking photos of them. These will usually prompt Peter to say something snarky or reminisce about a memory associated with that place. Many of these locations act as Easter eggs for fans of Marvel Comics, and one of the biggest ones is Avengers Tower.
After snapping a picture of the Avengers' headquarters in Marvel's Spider-Man Remastered, the wall-crawling hero says, "Avengers Tower is so cool... but they're never around to use it."
This differs from the original released version of Marvel's Spider-Man, where the line goes on a bit longer. Spidey quips that the Avengers are "somewhere on the West Coast right now. Probably surfing or something." This references the Avengers' West Coast headquarters from the comics, which was a small detail referenced in Marvel's Avengers from Square Enix and Crystal Dynamics.
This change stuck out to Miller, which is why he shared it in the first place. "Interesting," wrote Miller. "Spider-Man 2018 originally referenced the Avengers being on the West Coast in this scene. This year, the Avengers game saw the team based in San Francisco. Spider-Man Remastered on #PS5 no longer makes the West Coast reference." 
It isn't entirely clear why the line was altered like this. The most likely answer, as theorized by a few fans, is that Insomniac Games wants to further distance itself from Marvel's Avengers, which was made by a different developer and bombed in sales. Although Spider-Man will be joining Marvel's Avengers as a DLC character, Marvel has clarified that the Avengers and Spider-Man games take place in separate universes from one another.
Whatever the case, it's interesting to see that Insomniac went out of its way to make such a minor change. Who knows what other little alterations may reveal themselves in Spider-Man Remastered? Maybe the web-slinger can finally master basketball.