Mortal Kombat 11 Ultimate Has A Major Next-Gen Advantage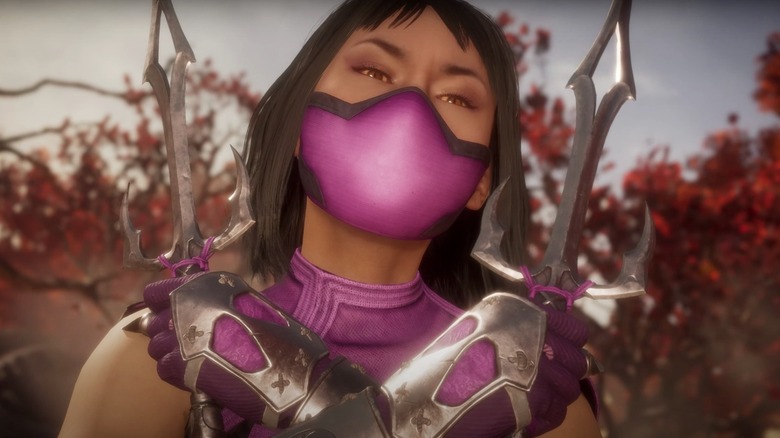 Warner Bros. Interactive Entertainment
If you reached the end of Mortal Kombat 11: Aftermath craving more blood, gore, and fatalities, fret not, because there's still new content on its way to MK11.
Mortal Kombat 11 Ultimate is heading to current and next-gen systems with some additional goodies. While some may have been disheartened to learn that Evil Dead's Ash Williams likely won't be jumping into the fray, others should be excited to know John Rambo will enter the arena. Joining Mileena and Rain in a fresh kombat pack, Rambo will make his way onto a new collection.
Advertisement
As pointed out by GameRant's Kyle Viveiros, Mortal Kombat 11 Ultimate is uniquely positioned in a way that it could take the lead over competing franchises. While other fighters are currently absent from the PS5 and Series X|S launch, MK11 Ultimate will drop on both consoles less than a week later. As the game is touting cross-play (which crosses generations), the pre-existing fan base will only grow as next-gen gamers are eager to get their fighting fix.
The latest offering in the MK11 line not only adds three new characters to the roster, but it finally allows players to bring their customized fighters into ranked matches. Such a feature, bundled with the new fighters, could be enough to convince Mortal Kombat fans to purchase the updated collection. Even if you don't want to shell out the extra cash, you'll still be able to enjoy an enhanced version of the copy you own via free upgrade. Whatever route you go, it's looking like fists will continue to fly for awhile in MK11.
Advertisement
Still, Viveiros was cautious about how much this would benefit NetherRealm's prized franchise, stating "Fighting games appear to have a somewhat difficult time drawing in players that are new to fighting games in general, and players that do enjoy playing fighting games typically seem to have a developer or series they prefer and tend not to stray."
Ed Boon, the game's director, already expressed a lot of enthusiasm for the next generation, particularly the speed of SSDs. Given this, it makes sense that MK11 is ready to go near the debut of both new consoles. With exciting features like the PS5 DualSense's haptic feedback and adaptive triggers, who knows the level of immersion Mortal Kombat fans will see in the future? Mortal Kombat 11 continues to receive new content, so it's clear this game isn't going anywhere any time soon.