Xbox Head Apologizes For Series X|S Shortages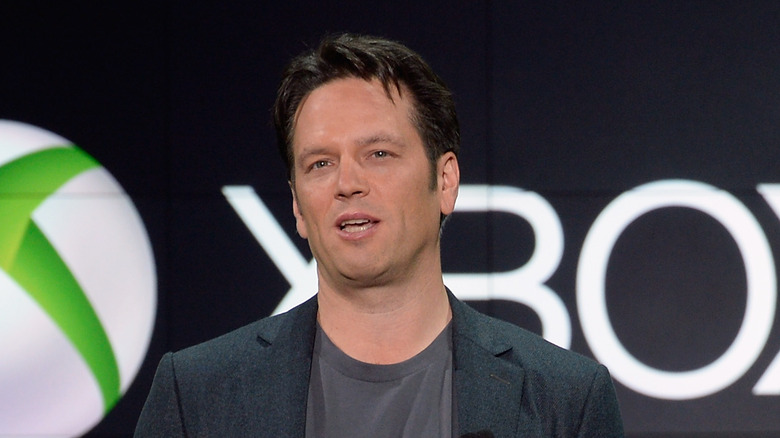 Kevork Djansezian/Getty Images
During the recent GlitchCon livestream, Xbox head Phil Spencer explicitly acknowledged the ongoing shortage of new Xbox consoles. As recounted by GameSpot, Spencer promptly apologized to those disappointed by their inability to secure an Xbox Series X or Series S.
Advertisement
The week or so following the releases of the PS5 and the Xbox Series X|S has divided those hoping for hands-on experience with Sony and Microsoft's newest consoles firmly into haves and have-nots. While what feels like a lucky few managed to secure a pre-order for a new system, many were unable to do so, leading to an inevitable outcry over a lack of availability. Misinformation about the Series X may have even worsened the consumer response.
Spencer acknowledged that requests made to him for the company to produce more Series X and Series S consoles are frequent. He explained that, while Microsoft naturally wishes to meet the current level of demand for its flagship gaming product, it has remained unable to do so. Spencer predicted this would be the case prior to the console's launch. 
Advertisement
One contributing factor to the outcry over the lack of availability of Series X and Series S systems is a degree of demand unprecedented by prior Xbox launches. Back in 2013, Xbox One sales exceeded one million in its first 24 hours on the market. Since then, Xbox has stopped publicly reporting console sales numbers, but the company has confirmed that the Series X and Series S sold a combined number of units exceeding that of the Xbox One during its first day of availability.
Though Spencer has now publicly apologized to all those still Xbox-less, a shortage of Xbox consoles is arguably less impactful than the similar lack of PS5 systems, which was dogged by rumors of a production cut. Xbox amended its console sales reporting during a time at which Xbox One sales were trailing those of PS4, but maintained that the determining factor was a focus on Xbox Game Pass subscriptions over physical product sales. Streaming technologies and even old-fashioned gaming-ready PCs offer alternative ways to access Xbox's subscription service. While these may fall short of an Xbox Series X for many, this level of accessibility is largely missing from Sony's console exclusive-focused business model.
Knowing this, such an apology from Spencer was all-but-guaranteed in advance, the result of a shortage made inevitable by a release date determined to lead into the holiday season.
Advertisement