Sony Takes Over Another Iconic Location To Celebrate PS5 Launch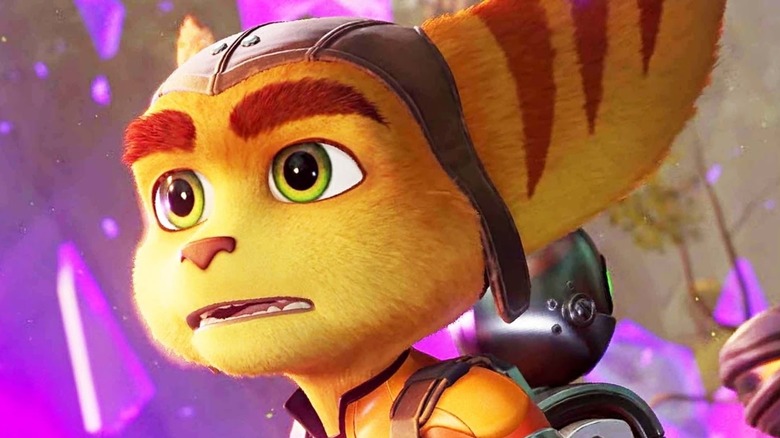 Sony Interactive Entertainment
As the PS5 launches worldwide on Nov. 19, Sony has found some unique and creative ways to celebrate the console's imminent release around the globe. First there was the transformation of the Kanda Shrine in Tokyo, which saw the landmark displayed in a haze of blue lights and animated projections to celebrate the PS5 launch in Japan.
Now Sony's reach has turned to London, where the familiar Underground symbol has been temporarily replaced by green triangles, pink squares, blue X's, and red circles, representative of the iconic face buttons on the Playstation controller. The campaign, which commemorates the release of the PS5 console in the UK, began at London's Oxford Circus Underground station, as reported by IGN. The Twitter account for Playstation UK also posted a video which showcased the new display of revamped Underground gates.
The report from IGN also pointed out specific changes made to four other locations in England's capital city. The names of stations throughout the Underground system, including Mile End, Seven Sisters, West Ham, and Lancaster Gate, have been renamed for Playstation games: Miles End (for Spider-Man: Miles Morales), Gran Turismo 7 Sisters, Horizon Forbidden West Ham, and Ratchet and Clankaster Gate. Each location has murals and various other artwork connected to the represented games. IGN stated that these changes are only temporary, with the Oxford Circus display only lasting for 48 hours during the PS5 launch itself, and the station name changes will return to normal on Dec. 16.
While the PS5 awaits release in some countries, the next-gen console has already launched in the U.S., Canada, Japan, Mexico, Australia, New Zealand, and South Korea, with consoles sold out across the board. The celebrations in the U.S. were a bit more understated, with the exception of a majestic light show at Playstation HQ in San Mateo, CA. Thanks to the global pandemic, Playstation has done its best to campaign for the PS5 while still playing it safe, including restrictions which limit the purchase of the newest console online rather than in stores.
This begs the question of why such grandiose campaigning events are even happening at all. The UK is now on its second lockdown due to the pandemic, so those wanting to see the new Underground display will have to be lucky enough to view Oxford Circus from their window. 
Gamers will have to wait and see what Playstation has in store in other parts of the world when the PS5 releases worldwide on Nov. 19.