The Surprise Indie That Has More Game Awards Nominations Than Fall Guys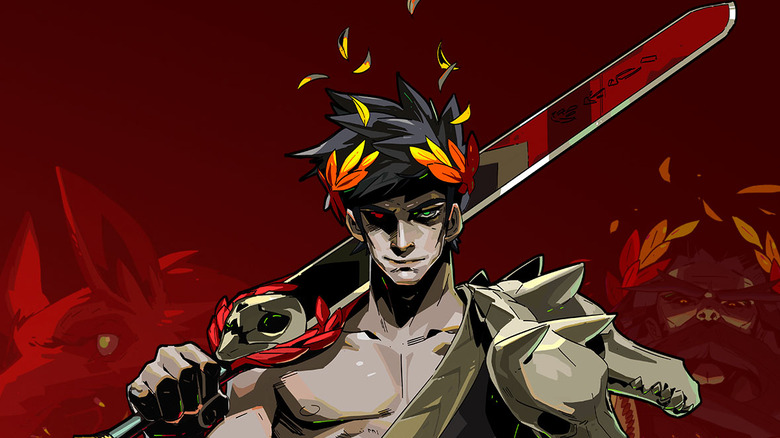 Supergiant Games
The video game industry has had an interesting year, especially with the global pandemic causing AAA games like Halo Infinite and Cyberpunk 2077 to miss release dates. This has opened up space for indie games to steal the spotlight. While breakaway hits such as Fall Guys and Among Us may have blown up on Twitch, another indie game dominated nominations for the upcoming The Game Awards 2020:  Supergiant Games' Hades.
Advertisement
Hades received nine nominations, including Game of the Year, Best Action, and Best Indie. The title also received nominations in the three most prestigious game development categories: Best Narrative, Best Art Direction, and Best Game Direction. Rounding out its nine awards were a nomination for Best Score and Music and a Best Performance nod towards voice actor Logan Cunningham as Hades.
Hades released to wide acclaim on Sept. 17, 2020. Critics praised the dynamic combat, creative character customization, and the innovative way that Supergiant Games was able to intertwine a meaningful narrative to the often random and untethered roguelike genre. In an extremely positive review, GameSpot said, "Supergiant has managed to turn the roguelike, a genre not usually known for riveting plots, into a compelling vehicle for storytelling."
Advertisement
While Hades' dominant sweep of The Game Awards 2020 nominations surprised many, with only Naughty Dog's The Last of Us 2 receiving more, some in the community were less taken aback. Despite its official release falling later in year, the game has received praise in early access for some time. It arrived on the Epic Games Store at the end of 2018, and its early access support was expanded to Steam in December 2019. On Steam alone, Hades has racked up more than 53,000 reviews and an Overwhelmingly Positive response.
While Hades was by far the most recognized indie game nominated for awards for The Game Awards 2020, other independent projects made an impact. Fall Guys received four nominations, joining Hades in the Best Indie category and earning recognition for its inclusive gameplay in Best Community Support, Best Family, and Best Multiplayer. Likewise, the surprise Twitch hit Among Us received two nominations, despite being released back in 2018. The space-based deduction and accusation game raked in nominations in the Best Multiplayer and Best Mobile game categories.
The Game Awards 2020 airs on Dec. 10, 2020, and will be hosted by Geoff Keighley. Due to ongoing pandemic restrictions worldwide, the event will be broadcast remotely from multiple locations, including Abbey Road Studios and Hollywood, across 45 different streaming services.
Advertisement